Image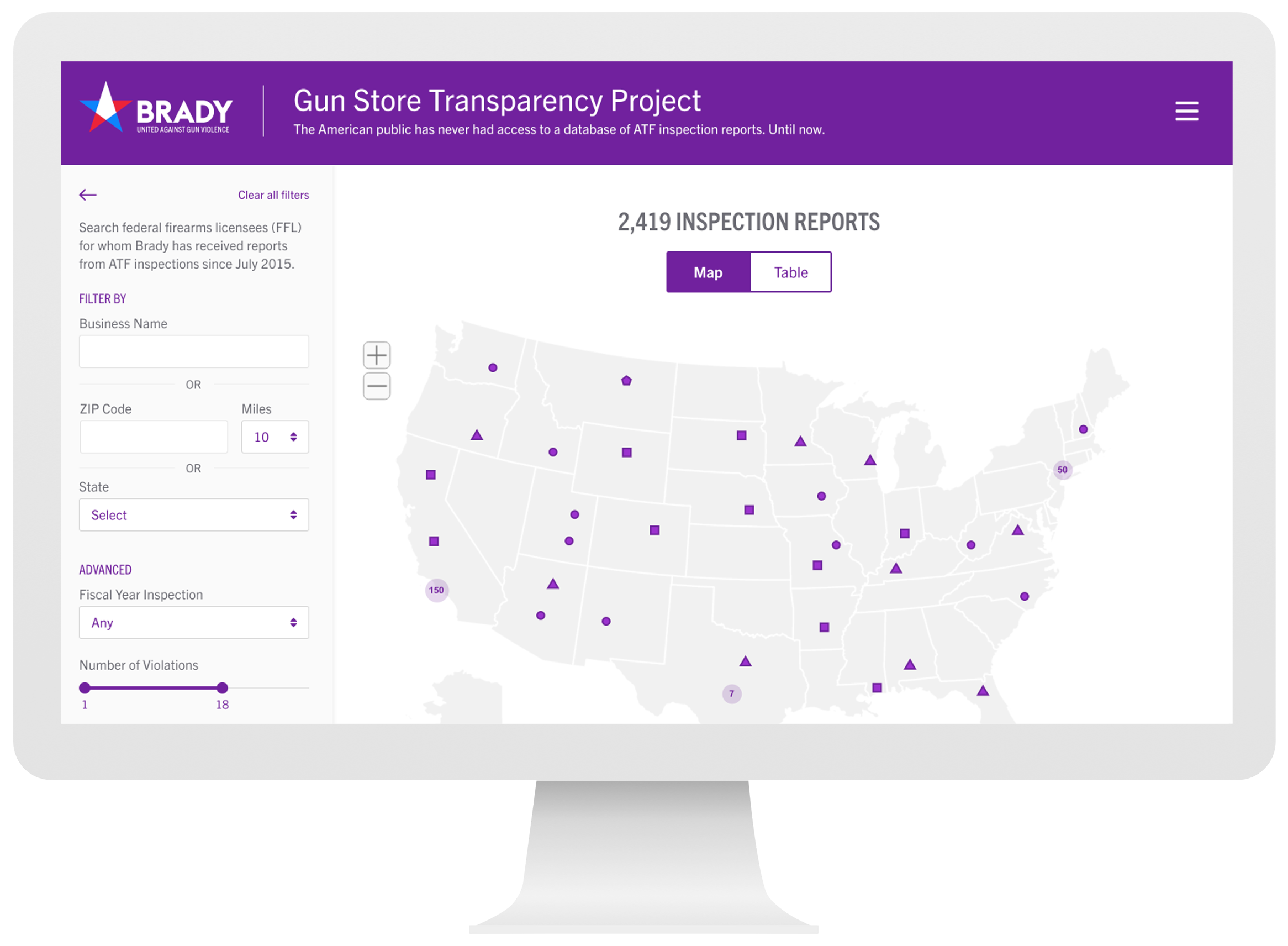 Building the largest database to search gun store violations
As a longtime partner of the Brady Campaign, we transformed thousands of dense ATF gun dealer inspection reports into an interactive and engaging data visualization and microsite to expose bad actor gun dealers.
Rad Campaign worked closely with the Brady Campaign team to build the Gunstore Transparency site, a dynamic interactive data visualization, that educates policymakers, the media, and researchers about which gun dealers violate US laws and provides solutions to hold those dealers accountable for contributing to gun violence.
For years, the Brady Campaign filed Freedom of Information Act requests and fought in court to secure federal ATF's gun store inspection reports. In 2021, they were finally granted thousands of reports. Rad Campaign quickly got to work and collaborated with Brady's legal and policy teams to create the largest searchable database exposing never-before-released records that identify gun stores cited for breaking the law and where ATF took administrative action against these dealers.
This site was built on the Drupal CMS to be flexible and rapidly scale as Brady adds new reports and information that they receive from ATF.
Our Strategy:
Use data to tell the story that when ATF inspects gun dealers and finds repeated and egregious violations it rarely takes decisive action to reform or shut them down. The information in this database is even more important after a year of record-setting gun violence - violence that is fueled by easy access to guns that are negligently or willfully sold unlawfully by gun dealers.
Leverage Brady's strong brand in the creation of GunStoreTransparency.org and develop a cohesive user experience that complements Brady's main website.  
Create a user-friendly design that empowers people to visually explore the data, viewing inspection reports by zip code, violation type, and year. 
Provide options for users to navigate data via searchable maps with a connected table display of results as well as pop-up info cards showing key information about a specific gun store, its violations, and a link to view the ATF report.  
 
Image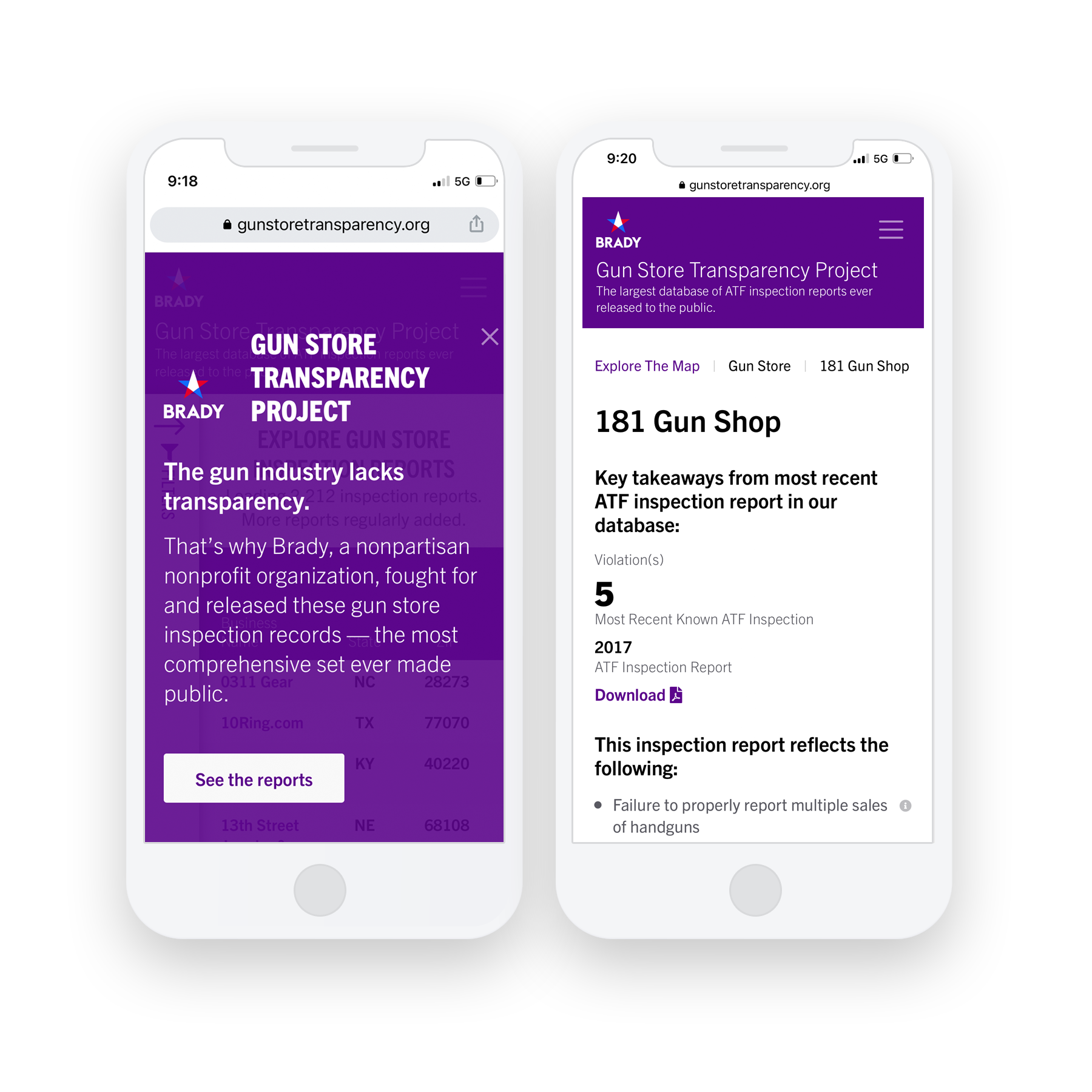 Engagement rate on website
ATF gun dealer inspection reports
With a 92% engagement rate on the website and massive media coverage the launch of GunsStoreTransparency.org has seen a huge return on investment. The site has garnered the attention of key policymakers, advocates, researchers, and law enforcement with several influencers amplifying the data across social media including National Security Advisor, Susan Rice. The site has also become a significant fundraising tool to acquire major donors.