Rad amplifies your advocacy, fundraising, and social media strategies.
Image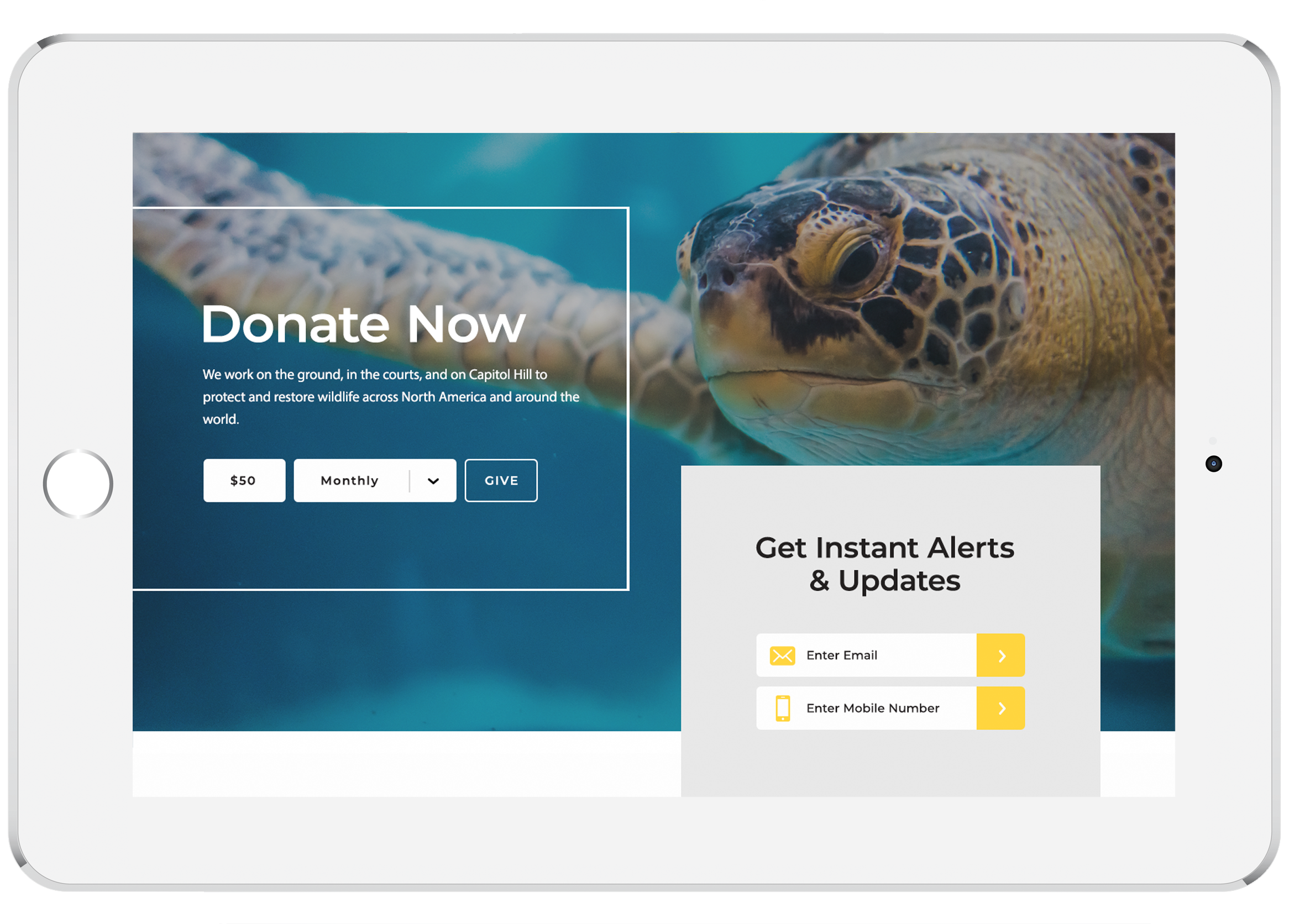 "How can we raise more money online?"
We assess your online fundraising performance and craft a strategic plan to engage and energize your donors.
Fundraising audits and strategic planning.
Optimize landing pages to boost donations.
A/B testing to increase donor conversions.
Content strategy to supercharge your fundraising.
Peer-to-peer fundraising.
List building strategies to recruit new donors and supporters.
Analysis of fundraising results and recommendations to increase ROI.
"How can we make sure our organization is inclusive, equitable, and justice-focused?"
We'll conduct a UX equity audit of your online channels, including your website, social media, and email communications to ensure that diverse, and marginalized, lower-income communities aren't being left out of your organization and grassroots movements.
UX audits and strategic planning.
Assessment of online channels and communications through a diversity, equity, and inclusion lens -- everything from the language used to how campaigns are positioned, as well as the design, photos, and video assets that are prioritized.
Identify critical opportunities to make people truly feel welcome, heard, visible, and valued authentically.
A/B testing to increase target audiences.
List building strategies to recruit new activists, volunteers, and donors.
Ready to talk about your project?
"We need to mobilize people to take action on our issue."
We identify audiences and advocacy opportunities and empower them with the right mix of messaging and tools to spur action.
List building strategies to grow email and SMS subscribers.
Recommendations for the right tools, apps, and ECRMs to support advocacy goals.
Establish KPIs (Key Performance Indicators) focused on advocacy goals and increasing conversions, engagement, and retention.
Customized advocacy and grassroots campaign plans to activate multi-channel audience engagement across email, social media, SMS, your website, and more.
Rapid response campaigns and messaging.
Reporting, metrics, and evaluations of advocacy impact.
"How do we engage people on social media and build our community?"
Rad will help your organization cut through the social media noise and cultivate a passionate community of engaged supporters and influential networks.
Social media plans, implementation, and ongoing management.
Editorial calendar tailored to specific platforms such as Instagram, TikTok, Facebook, Twitter, Snap, etc.
Memes and social media assets design.
Ad content creation and management.
Real-time analysis of metrics and reports.