Image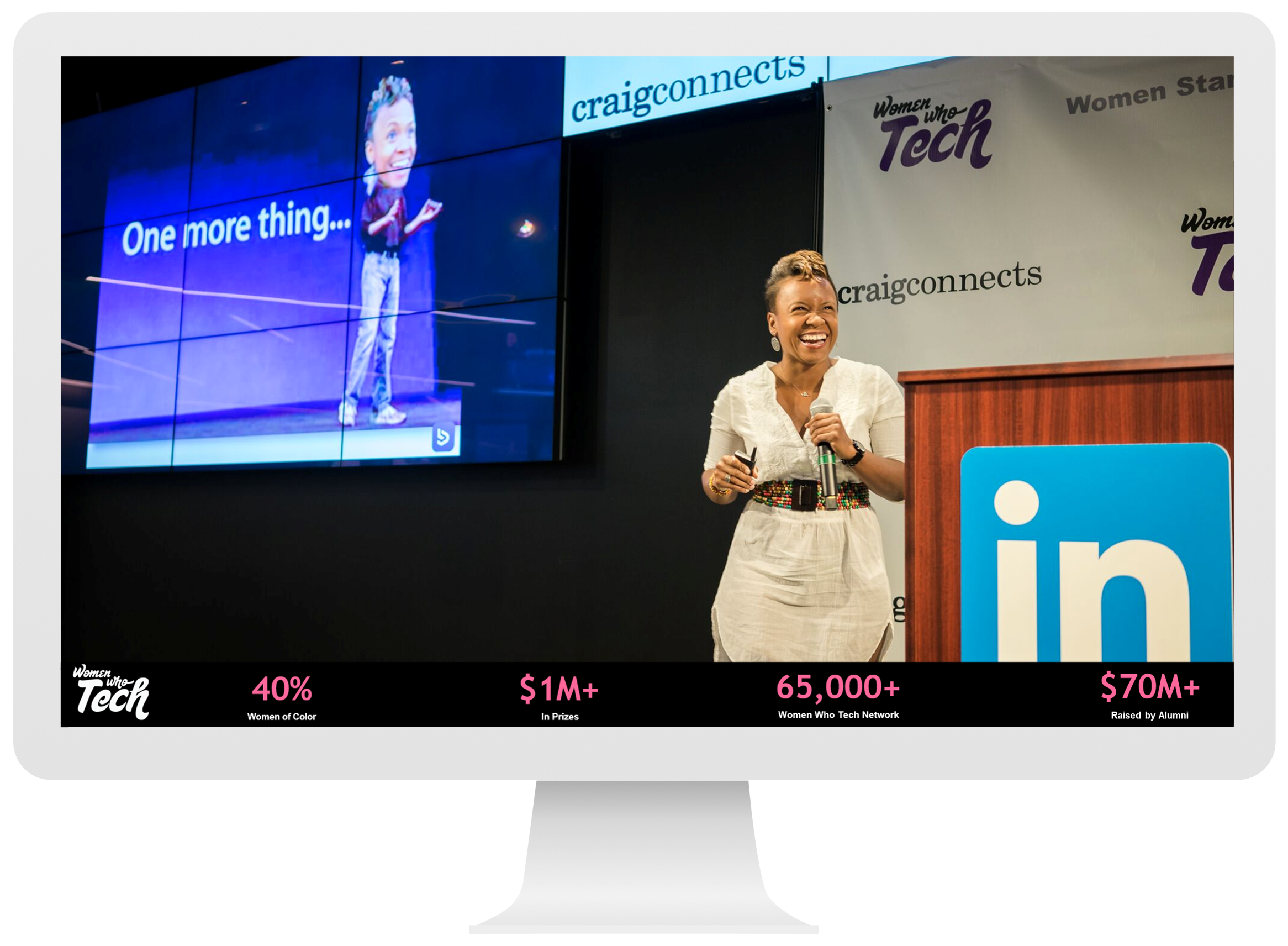 Build a movement to promote diversity in tech and startups
Rad Campaign launched Women Who Tech to disrupt a culture and economy that has made it exceedingly difficult for women entrepreneurs to access capital.
Only 2.2% of all investor funding goes to women-led startups. We want to crush that dismal stat through our Women Startup Challenges! We recruit and showcase early stage women-led ventures and put capital, mentoring, and resources behind early stage women-led startups who are creating disruptive tech companies.
Showcasing the best early stage women-led startups on stage to investors at Google, LinkedIn, Microsoft, and more.
Mobilizing a network of 65,000+ women in tech and startup founders.
Developing strategic partnerships with Mayors in prominent global tech hubs, including London and Paris.
Providing fundraising pitch coaching to startup founders who are raising their next round of funding.
Building a robust network of investors to mentor startups.
Hosting a Women Startup Challenge Podcast to help fund women founders globally.
Developed the first comprehensive study on the harassment of women founders face while raising capital.
Crafting media campaigns focused on the positive ROI of investing in diverse women-led startups.
Generating press coverage in Fast Company, Reuters, Recode, Techcrunch, Forbes, Forbes, Yahoo Finance, CNBC, and more. 
Using multiple channels to highlight the achievements of women leaders in technology and entrepreneurship.
In addition to raising over $70M+ in funding, the startup cohorts are developing major partnerships with Amazon, Sony, and more. They are also being accepted into the largest accelerators globally.