Image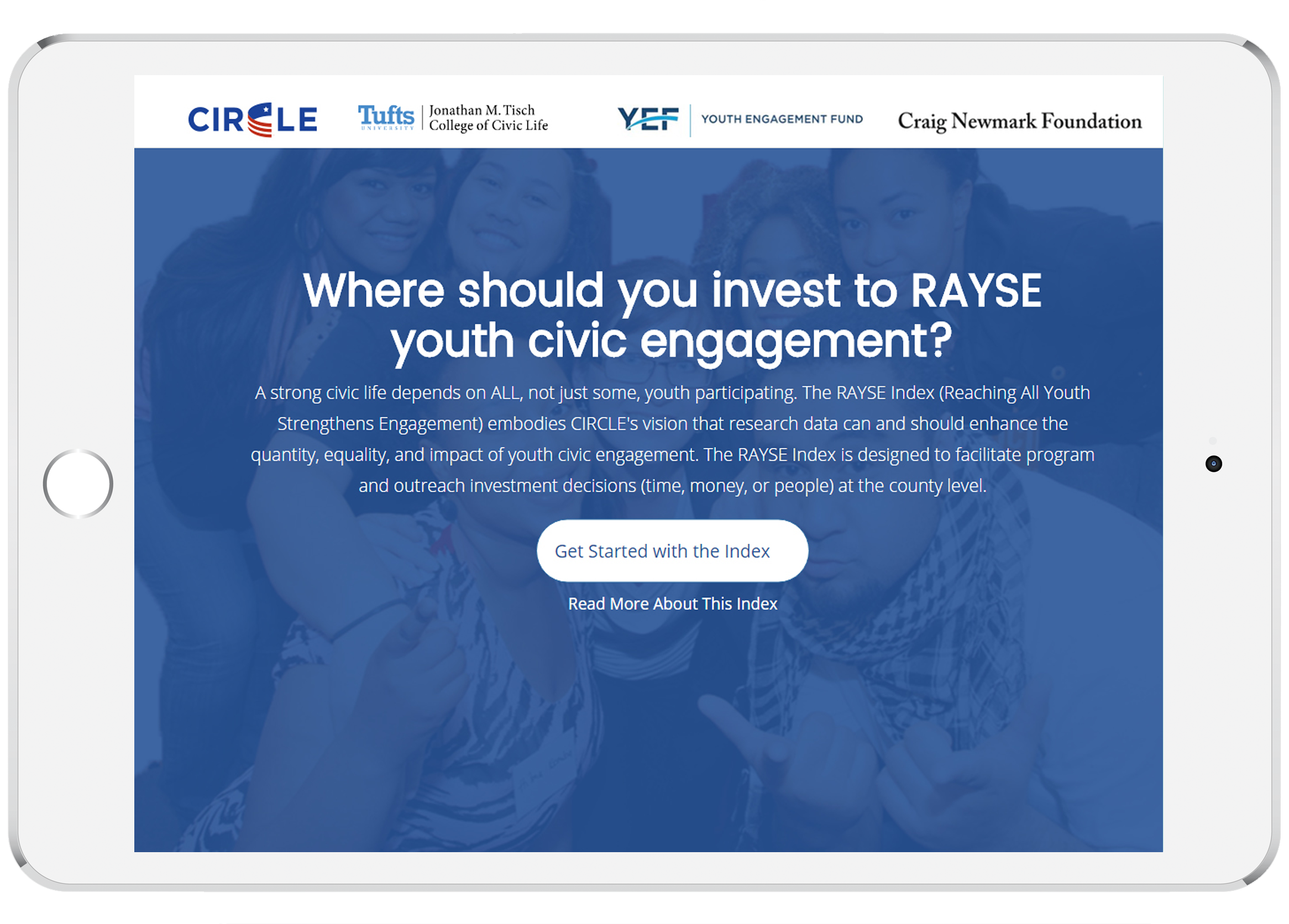 Investing in youth civic engagement.
Rad Campaign designed and developed the Youth Electoral Significance Index on behalf of Tufts University's CIRCLE (Center for Information and Research on Civic Learning and Engagement). The Index shows the top 10 states and congressional districts where youth voters would have the highest chance of impacting the election. Then, as a follow-up in early 2017, we launched the RAYSE Index, a searchable tool using CIRCLE's electoral research data to help campaign managers and organizations focus investment decisions in doing outreach to youth voters.
The Youth Electoral Significance Index and RAYSE Index provides organizers the tools they need to build and diversify engagement among youth voters. 
Image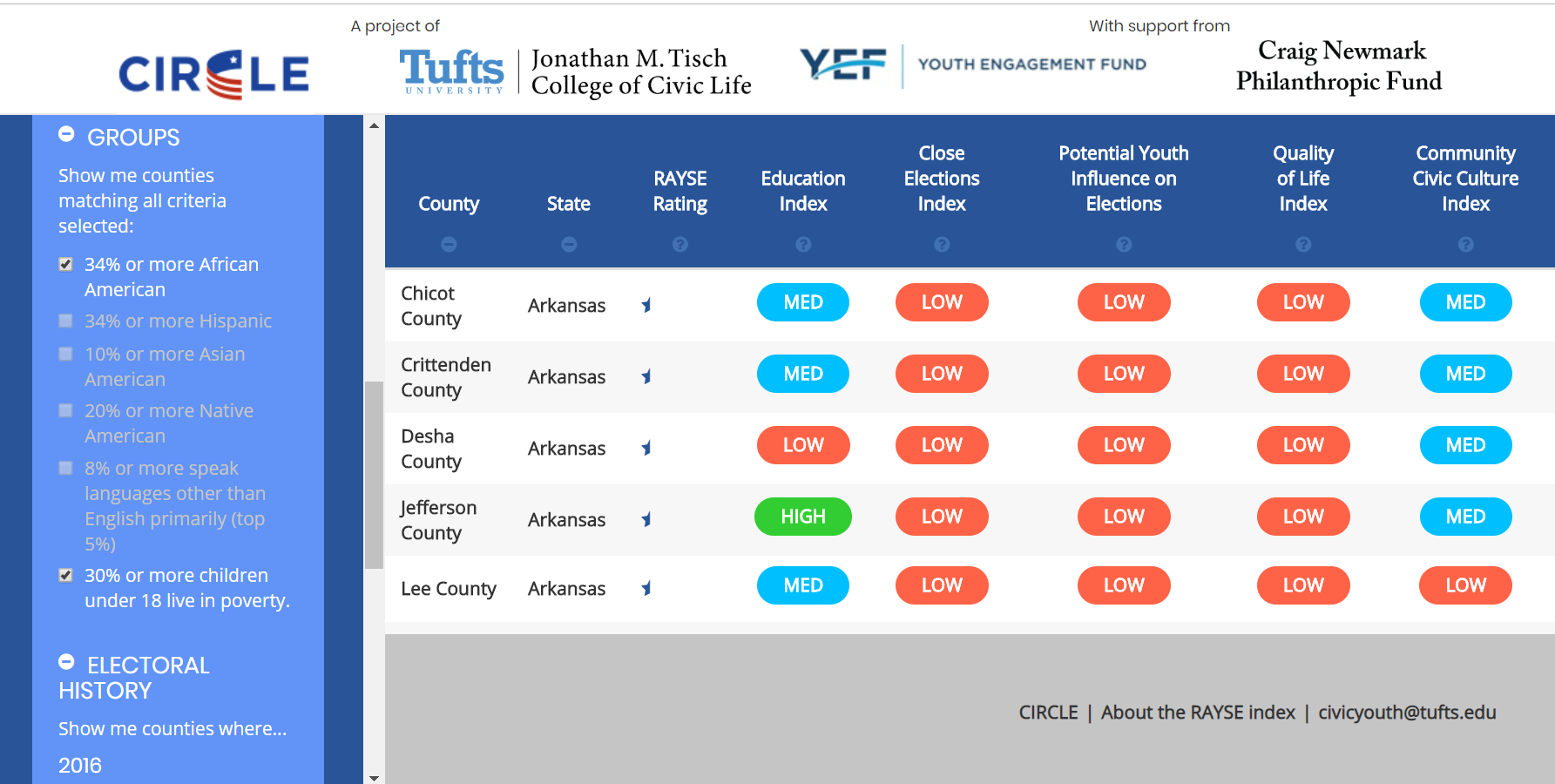 As a result of the published indexes, CIRCLE saw 650,000 coverage views, including NPR, and about 65,000 social shares. In a survey experiment, they actually discovered that negatively framed stories about youth voting is associated with reduced intention to vote among youth. As a direct outcome of the data visualizations, the media coverage likely increased intention to vote among some youth.
Additionally, the resources to develop the RAYSE companion website with Rad allowed CIRCLE to have forward-looking conversations with youth-led organizations and leaders who are doing important work  preserving and enhancing access to voting. Because of these conversations, and recent indicators of concern regarding state voting law, they have developed an ambitious research agenda for the next election cycles.