Image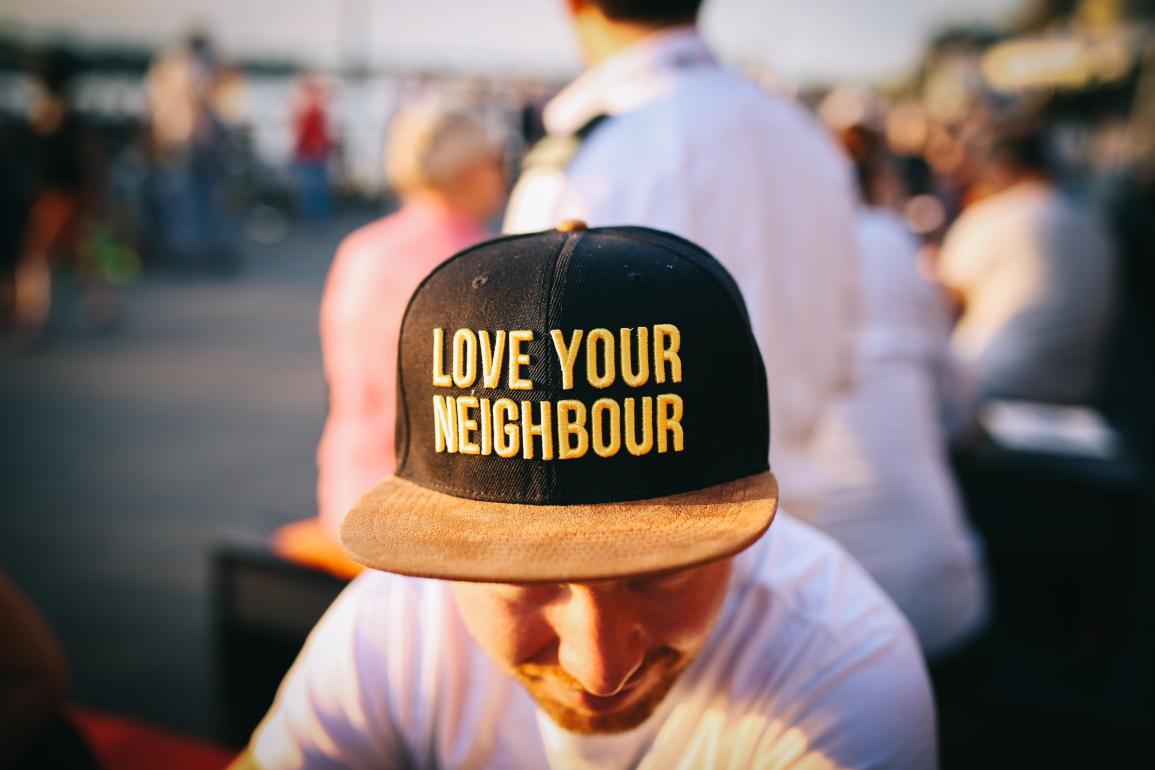 For the past 10 years, I've helped nonprofits raise money online.
I have rebuilt websites, drilled into analytics, optimized donation forms, crafted call-to-action language, run user testing, strategized campaigns...I get it. I understand the logic and the logistics of how to get people to give money in the digital space.
My perspective changed last week.
For the first time, I ran a personal crowdfunding campaign. During a pandemic. And it went gangbusters.
Here's what I learned:
1. Focus on hyper-local...but identify a broad foundation of common interest.
I live in a 400-unit condo building in Washington, DC. It takes numerous staff to keep the building running smoothly: 2 full-time maintenance staff, 7 staff who manage our 24/7 front-desk, 4 janitorial staff, and an overnight security guard. These individuals are part of our building community. We interact with them every day, and we get to know them over the years.
During this coronavirus pandemic, while every resident in our building has been stuck at home, these 14 people have also been here every day - sanitizing elevator buttons and door handles, unclogging sinks, and receiving and distributing the hundreds of packages of toilet paper, puzzles, and groceries that we've all had shipped here since we can't go out!
I wanted to thank these essential frontline workers for leaving their homes and their families to keep our daily lives as normal as possible. I figured I couldn't be the only person who wanted to show my gratitude, so I sent a quick email to the building listserv to gauge interest from my neighbors. Almost immediately, I had 25 neighbors express interest and share ideas.
It was time for me to get to work.
Important Take-Away: Based on that little bit of data, I knew that at least 6% of my neighbors shared my sentiments, and they all enthusiastically said they wanted to give money. When planning a campaign, look for ideas that people latch onto quickly!
2. Listen to suggestions...but make your own decisions.
My 25 neighbors had numerous ideas, suggestions, and questions, all with the intent of being helpful, but not realizing that many of their ideas contradicted each other. I got a little bit of everything: Let's do a GoFundMe! Definitely use Venmo. Can I write you a check? Maybe we can buy them all coffee? Let's chip in for Visa Gift Cards. Cash is the only way to go. We should just encourage all our neighbors to give on their own. Let's do this immediately! We should wait until all this is over.
I wanted to make it clear that I appreciated and heard their ideas. To do so, I used the places where there was consensus to narrow the plan: raise money from neighbors to be split equally into cash donations for the 14 building staff.
I compiled a response email to my 25 interested neighbors that included:
a comprehensive list of feedback
a high-level breakdown of the plan
3 areas where I could use help from volunteers (publicizing the initiative throughout the building, prepping thank-you cards for gift distribution, and overseeing the donations to guarantee transparency)
a deadline for people to share any further suggestions
Surprisingly enough, once I set a deadline and asked for specific help, the suggestions quieted down. My neighbors appreciated that I was taking the lead, and they got on board.
Important Take-Away: Use the BCC feature on suggestion-gathering emails to avoid starting a massive back-and-forth email chain that could potentially burn out your entire list. To achieve collaboration, start a separate, smaller conversation with specifically-interested individuals on a specific topic.
3. Find the right tools...but don't rely on just one.
I had no idea how much money we'd raise. Maybe $1,000? My goal was to raise enough so that, even when split 14 ways, it was still a meaningful gift to each person.
As you might imagine, my neighbors are each experiencing this pandemic differently - some are working, some have lost their income completely, and others have taken a pay cut. It was important to me to respect every single contribution, no matter the dollar amount, and avoid processing fees as much as possible.
Another priority was to make the transactions as seamless as possible, so I decided to offer 3 different tools for donating, all of which offer fee-free options: 
PayPal, a system that most people already have, and the Pools feature has a crowdfunding feel without the overhead fees. You avoid the fees when using a PayPal-linked bank account, and doing the transactions as "Personal," not "Business."
Venmo, a popular choice for quick, or instant, money transfers that is gaining popularity every day. There are no fees when using a Venmo-linked bank account or debit card, unless you select the "Instant Deposit" option, which never charges more than $10.
Zelle, a platform that's not as well-known but connects with tons of banks. You don't have to worry about fees here, either.
GoFundMe, on the other hand, charges 2.9% + $0.30 for every transaction. Using that platform would've cost approximately $313, which we saved by using tools with fee-free options.
It took a bit of time to set up the logistics for each of the three tools, but after some inevitable tech failures, I can attest to the benefits of using multiple tools.
Within 7 hours of starting the fundraiser, PayPal froze my account because the sheer volume of donations triggered it as a potential scam. Thankfully, I could still direct people to Venmo and Zelle quickly, but PayPal really failed, costing us huge momentum -- not to mention the hours of headaches that came with triaging neighbor confusion and talking with 6 different PayPal representatives to finally resolve the issue.
Important Take-Away: In the interest of transparency, I asked a neighbor to volunteer to act as a second set of eyes. I did this so that neighbors could rest assured that every cent would be given to the staff. Checks and balances are critical when it comes to fundraising, even if no one seems concerned about misuse of funds.
4. Communicate one message...but across lots of different channels.
What a funny conundrum: every person I wanted to reach for this crowdfunding campaign was within a few steps of my front door, but the pandemic was a literal barrier preventing me from knocking on neighbors' doors. And good old fashioned flyers weren't an option since I didn't have a printer to mass-produce them.
There is a building listserv, but who knows the last time that list has been updated, or if renters get the emails, or how many people even check them? I would certainly post there again, but I wanted to make sure I was reaching everyone else, too.
I had my email list of the original 25 interested neighbors, so I asked them to share this fundraiser with every neighbor they knew. One neighbor was an admin of a building-wide Facebook group (that I didn't even know existed), so the information was posted there. Another person had an email list of neighbors from a previous event, so the information got forwarded to them. My wife posted in the Nextdoor app, and I made simple signs to hang in the mailroom and by the elevators. We exhausted every channel we could access to broaden our reach.
On each channel, I ensured that the following important details were included:
2-4 sentences about the campaign
the names of the staff who would be receiving this support
a prominent link to donate via PayPal, Venmo, or Zelle (I created a shortcut URL for the print signs)
a hard deadline to donate (I decided to run the campaign for one week)
an ask for people to share this with other neighbors
I did have to monitor each of the channels around the clock, making sure to respond to questions and comments quickly to guarantee that we wouldn't miss a single donation. And when PayPal failed us, I had to triage confusion from neighbors across every communication channel, then continue to update every channel with new information.
But it worked.
Important Take-Away: It proved helpful to share a recommended gift amount, while reiterating that no gift is too small. Since we had to split the total 14 ways, I let neighbors know that I appreciated them helping to thank these 14 special members of our community, whether they could give $14 or $140, or even more. I also shared the names of each of the staff members, in case a neighbor felt more comfortable giving on their own.
5. Prioritize the gift...but don't forget that it goes both ways.
Within 4 hours of launching the campaign, we had raised more than $3,000.
The fundraiser quickly reached beyond that initial group of 25 neighbors. (My hunch is that many more neighbors saw the initial email I sent gauging interest, but didn't have the bandwidth to get involved in the process. But once someone else took the lead to set it up, they were more than willing to give.)
After one week, I closed the campaign with a grand total of $9,450 in donations from more than 130 neighbors. That's an average first-time gift of $73.
I updated every communication channel with the final total, expressing my deep gratitude and informing everyone that funds would be handed out to staff immediately. 
Overall, it was an absolutely massive success that felt awe-inspiring and perfectly-timed, like a gift to everyone involved.
And that's the biggest lesson I'll take from this into my nonprofit fundraising work: We should strive to make every donation experience feel like a gift to the person making the donation.