Image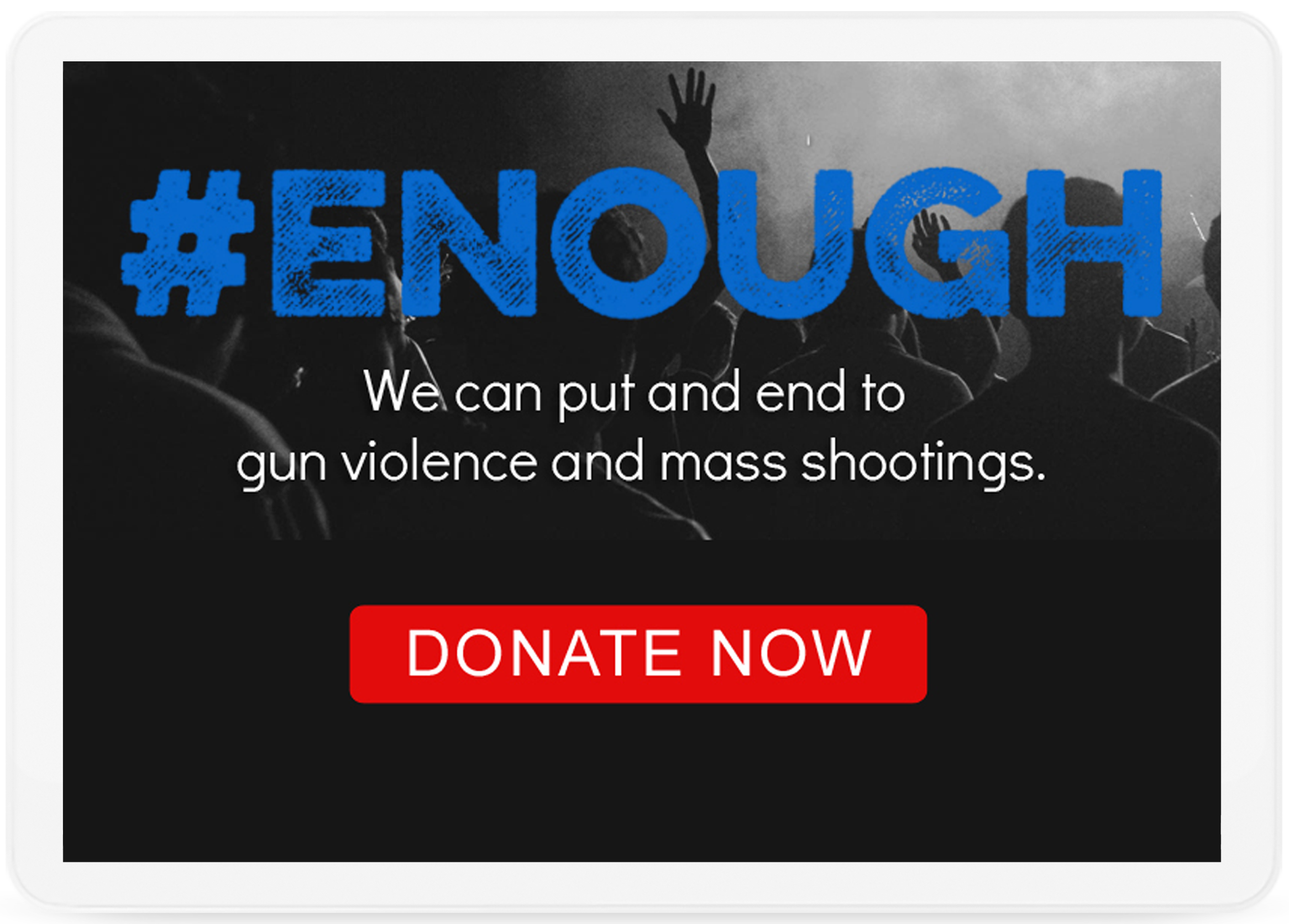 CUT GUN-RELATED DEATHS IN HALF BY 2025
Rad Campaign developed a comprehensive online marketing and engagement plan to kick off the historic anniversary of the Million Mom March. We also developed rapid response campaigns, including multi-channel fundraising and crowdfunding, to boost their advocacy work to support critical gun reform after tragic mass shootings across America. 
Despite being one of the oldest and most respected organizations working to prevent gun violence and illegal gun purchases, the Brady Campaign faced growing competition in advocacy recruitment, earned media, and donations from newer gun violence prevention organizations with aggressive engagement strategies.
Assessed the Brady Campaign's website, microsites, and advocacy and fundraising landing pages, then provided recommendations for increasing conversions.
Developed strategies to build a ladder of engagement with constituents. 
Audited the Brady Campaign's social media properties and ROI.
Developed an organization-wide digital strategy and campaign plan positioning the organization as the "go to" source for independent research and analysis, policy development, and citizen advocacy to achieve practical gun violence prevention solutions.
Implemented the #ENOUGH crowdfunding campaign, with celebrities ranging from Rosanne Cash to screenwriter and director Adam McKay.
Created and implemented a robust year-end fundraising plan and calendar. 
Surpassed Year-end Fundraising Goal
Increased Rapid Response Fundraising
Rad Campaign's plan aimed to generate actions and donations through capitalizing on celebrity involvement, influencers, and paid media that focused on shutting down bad apple gun dealers and expanding Brady background checks to stop criminals and other dangerous people from getting guns in America. Rad Campaign helped the Brady Campaign beat their online fundraising goals by 70%.