Image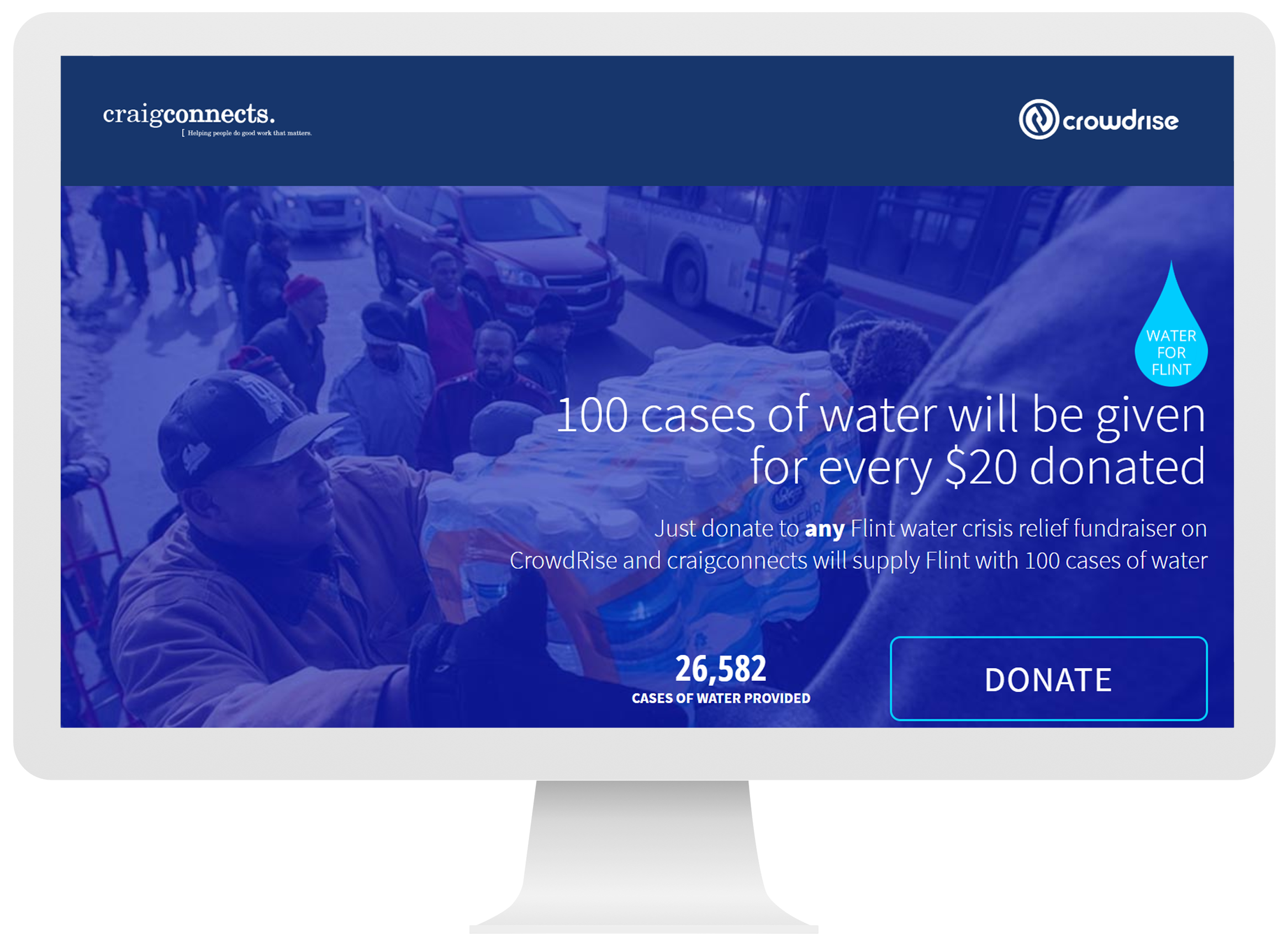 Engagements & Metrics for Measurable Success
What are the most effective ways to connect nonprofits, social entrepreneurs, volunteers, and free agents to meaningfully create positive change and solve the worlds toughest problems?
Craig Newmark, founder of craigslist, retained Rad Campaign to help build the roadmap for his next phase: 20 years of philanthropy.
Created a platform for Craig Newmark at craigconnects.org to support his philanthropy and eight key nonprofit issue areas of support.
Launched crowdfunding campaigns to support nonprofits working on Military Families and Veterans issues, Open Government, Public Diplomacy, Technology for Good, Trustworthy Journalism, Voter Protection, and Women in Tech.
Promoted Craig's philanthropic and advocacy priorities while connecting organizations and influencers.
Supported smart nonprofit technology use and capacity building.
Grew Craig's social media presence, engagement with his community, and his following.
Continued work on a long-term, strategic plan to implement Craig's vision and philanthropic priorities.
Advised Craig on his personal philanthropic investments.
Raised for Charities via Crowdfunding
Increased Facebook Likes and Twitter Followers
For six years, Rad Campaign worked with Craig on strategic planning and the day-to-day operations of craigconnects. We also worked daily to connect him with thousands of engaged citizens and nonprofits who are giving a voice to the voiceless and real power to the powerless. Since we started working with Craig, over $10M was raised via crowdfunding campaigns to support charities, in addition to Craig's direct philanthropic support. As Craig's Philanthropic Advisor, we streamlined his giving to nonprofits focused on generating meaningful impact in communities working with veterans, voting rights, trustworthy journalism, and women in tech.
Through our work with grassroots voting rights organizations supported by Craig's philanthropy, 1M+ voters were registered in key battleground states in 2016, including Ohio, Florida, Virginia, North Carolina, and more.