Image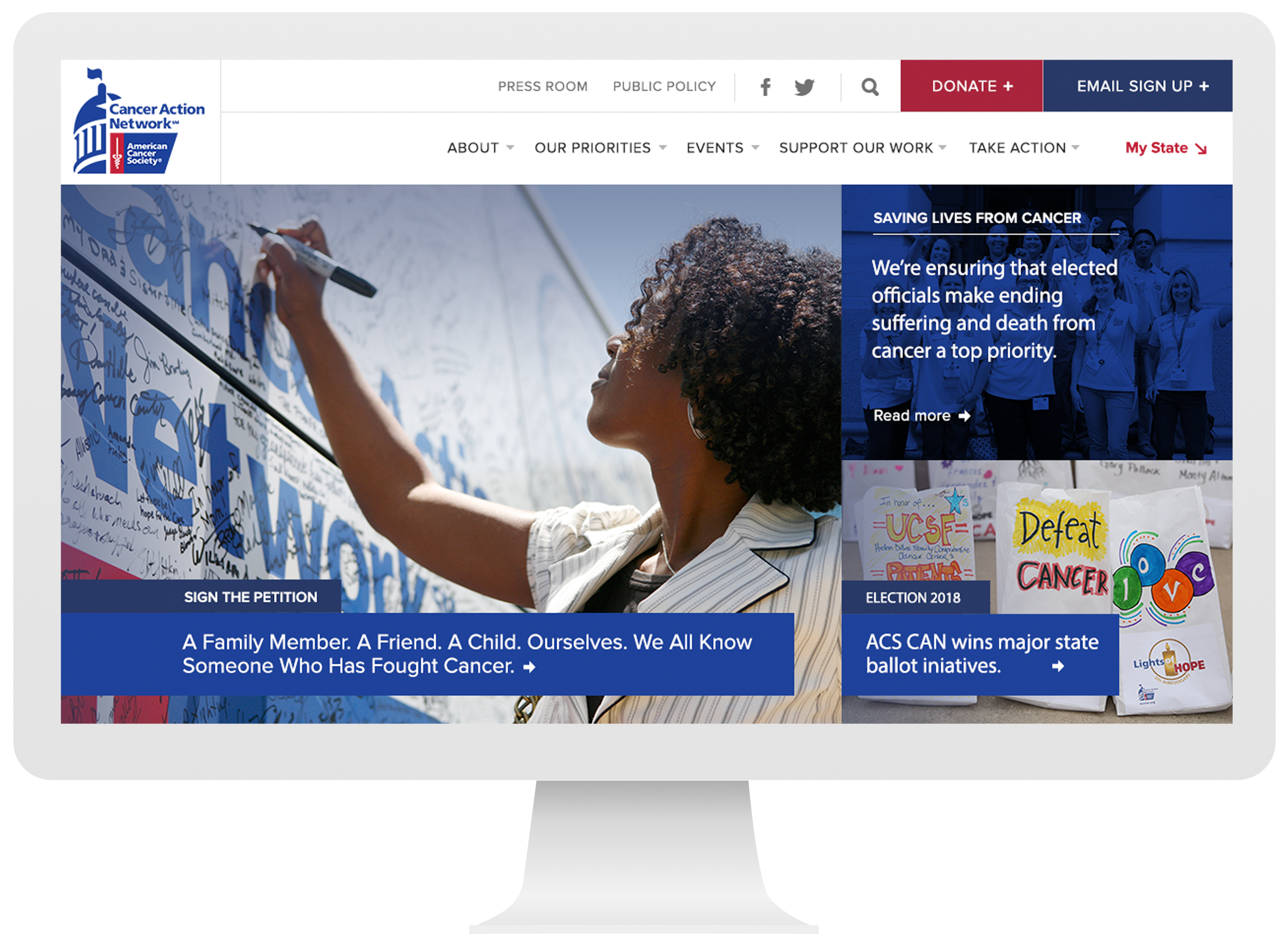 HELPING ADVOCATES FIGHT CANCER ONLINE
After 10 years with no major website upgrades, the American Cancer Society Cancer Action Network (ACS CAN) turned to Rad Campaign for a full redesign on the Drupal CMS. The American Cancer Society Cancer Action Network was not mobile responsive or donor focused, and its complex navigation made it difficult for volunteers to find the information they needed to advocate for cancer prevention, research, and treatment.
An extensive audience analysis and discovery phase contributed directly to a fresh, modern architecture and design, allowing for a highly customized platform for tracking grassroots activities.
Showcased local campaigns through state pages, given that ASC CAN has a presence in all 50 states where staff and volunteers run campaigns on local, state, and national levels.
Allowed for the ability to post actions, events, and updates about campaigns quickly and easily through custom workflows and configured taxonomies to organize content by topic area.
Improved focus on philanthropy by increasing the prominence of donation asks and fundraising best practices.
Built a volunteer action tracker in order to increase engagement with ACS CAN's thousands of volunteers. The platform Rad setup allows staff to login, connect with their teams, and track actions like legislator visits, media interviews, and recruitment.
Image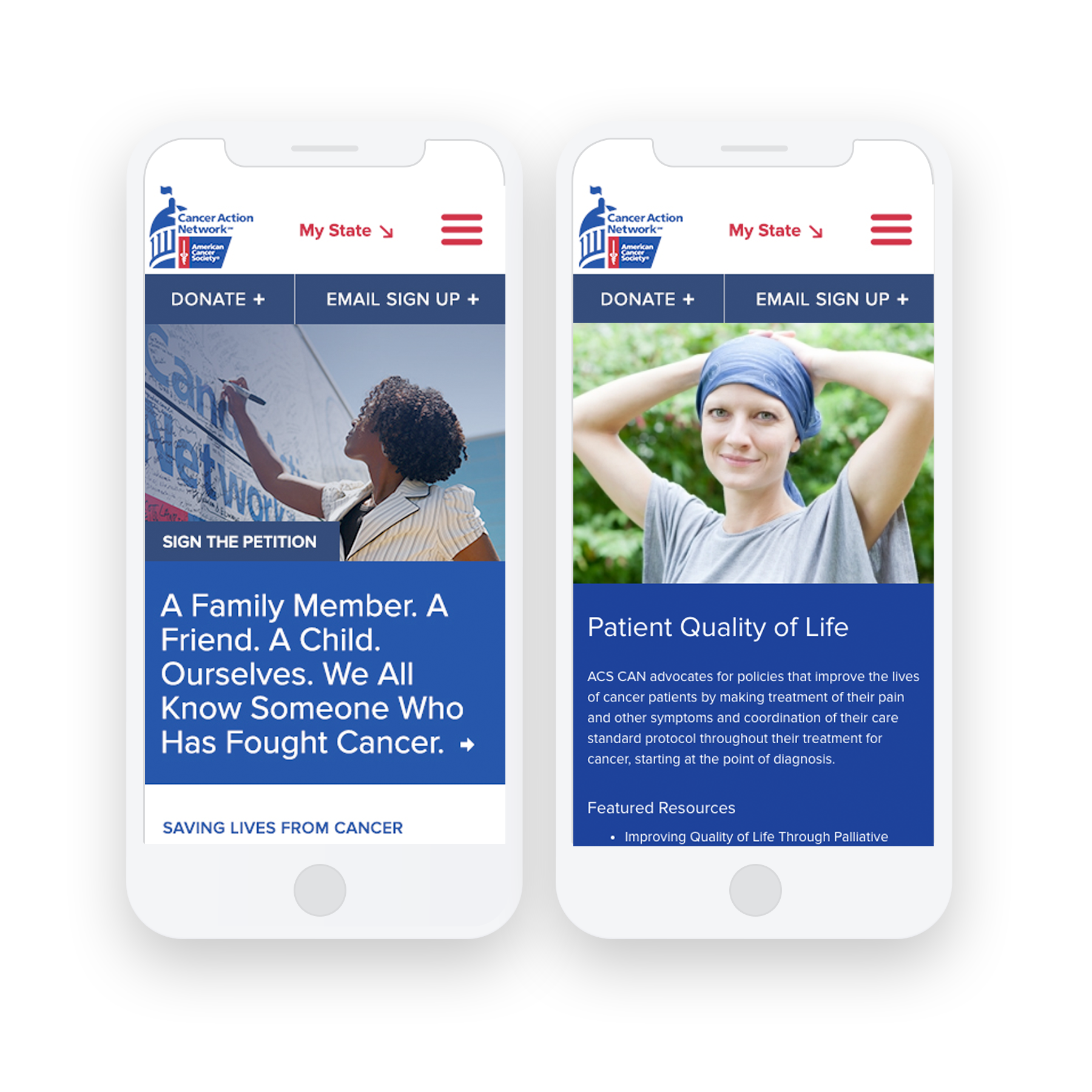 Gained Access to Medicaid
After launching ACS CAN's advocacy-focused website, thousands of volunteers successfully adapted the customized platform we built for tracking volunteers' grassroots activities. They are able to advocate for and track actions like Medicaid signups. The new website also experienced a 27% decrease in website bounce rates.