Image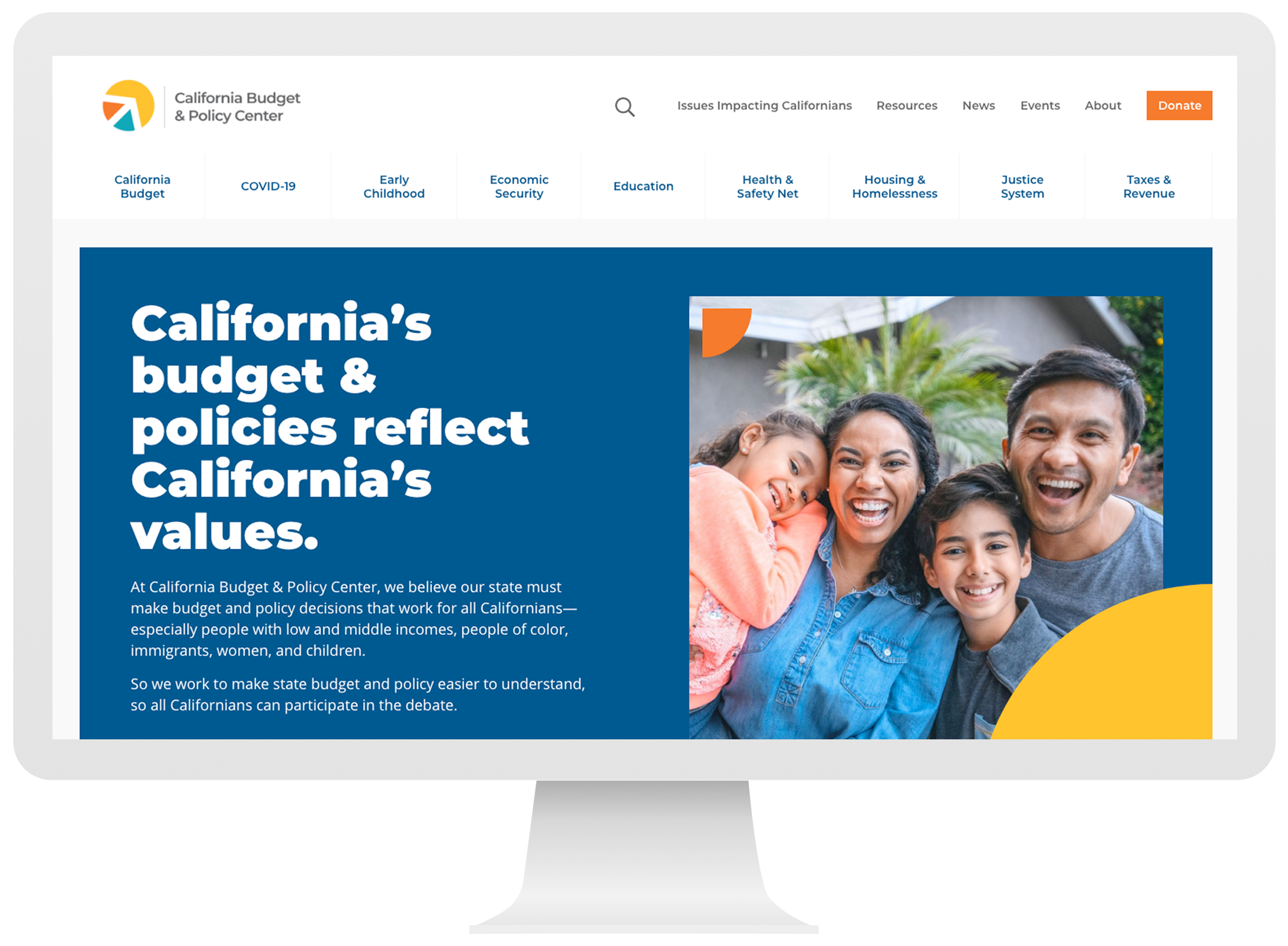 Uplifting economic justice and building community power
Rad Campaign collaborated with the California Budget and Policy Center to reinvent their website focused on building people power. As an anti-racist organization, we co-designed a website to lift up the voices of marginalized Californians and explicitly call out systemic barriers that deny people equitable economic opportunities.
The California Budget and Policy Center website was dated, cluttered, and lacked accessibility. Staff was also frustrated with how their content management system was set up, which presented many technical and UX challenges for staff managing content. 
To solve this technical debt and design challenges, the California Budget and Policy Center teamed up with Rad Campaign to reimagine and rebuild CalBudgetCenter.org into a modern and dynamic website that showcased the organization's critical policy work to build a just and equitable California.
After taking the organization through a robust discovery process that included engaging key stakeholders, conducting user surveys, a content and SEO audit, and more, Rad Campaign translated those findings into a new site architecture for primary and secondary target audiences and a new vision for the California Budget and Policy Center website.

Our strategy included:
New modern and responsive design built around the Budget Center's branding and strategy that amplified their trusted non-partisan brand as well as their robust research and reports focused on advancing economic and health equity and prosperity for all Californians.
Reimagined interior page templates that integrate various types of Budget Center content across resource types (reports, fact sheets, charts, infographics, videos, etc.) and across topic areas so that users can easily locate and access other relevant Budget Center content. 
Integration with the Budget Center's existing platforms (social media, Salesforce, MailChimp, PayPal, Eventbrite, etc.) 
Accessibility and usability for individuals with disabilities in accordance and alignment with Web Content Accessibility Guideline (WCAG) 2.1 Level AA Standards.
Addressed SEO issues to allow the Budget Center to rank higher on search engines such as Google, Bing, etc. 224 keywords now rank in top 5 search results on Google.
Improved search functionality. 
Dramatically enhanced WordPress backend that addresses many technical and UX challenges for staff managing content.
Image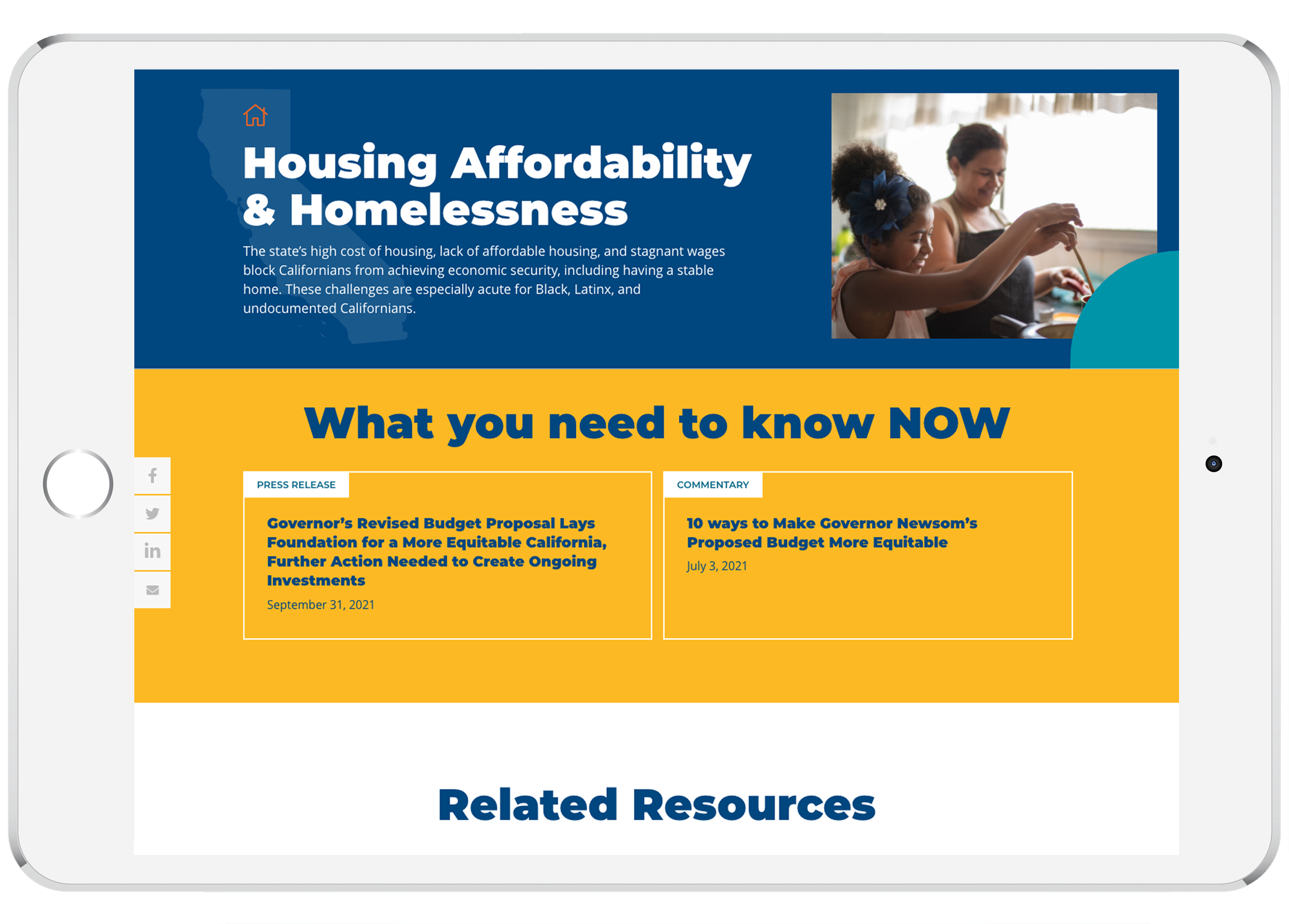 Increase in engagement with site content.
Increase in overall traffic of total users to the site.