Image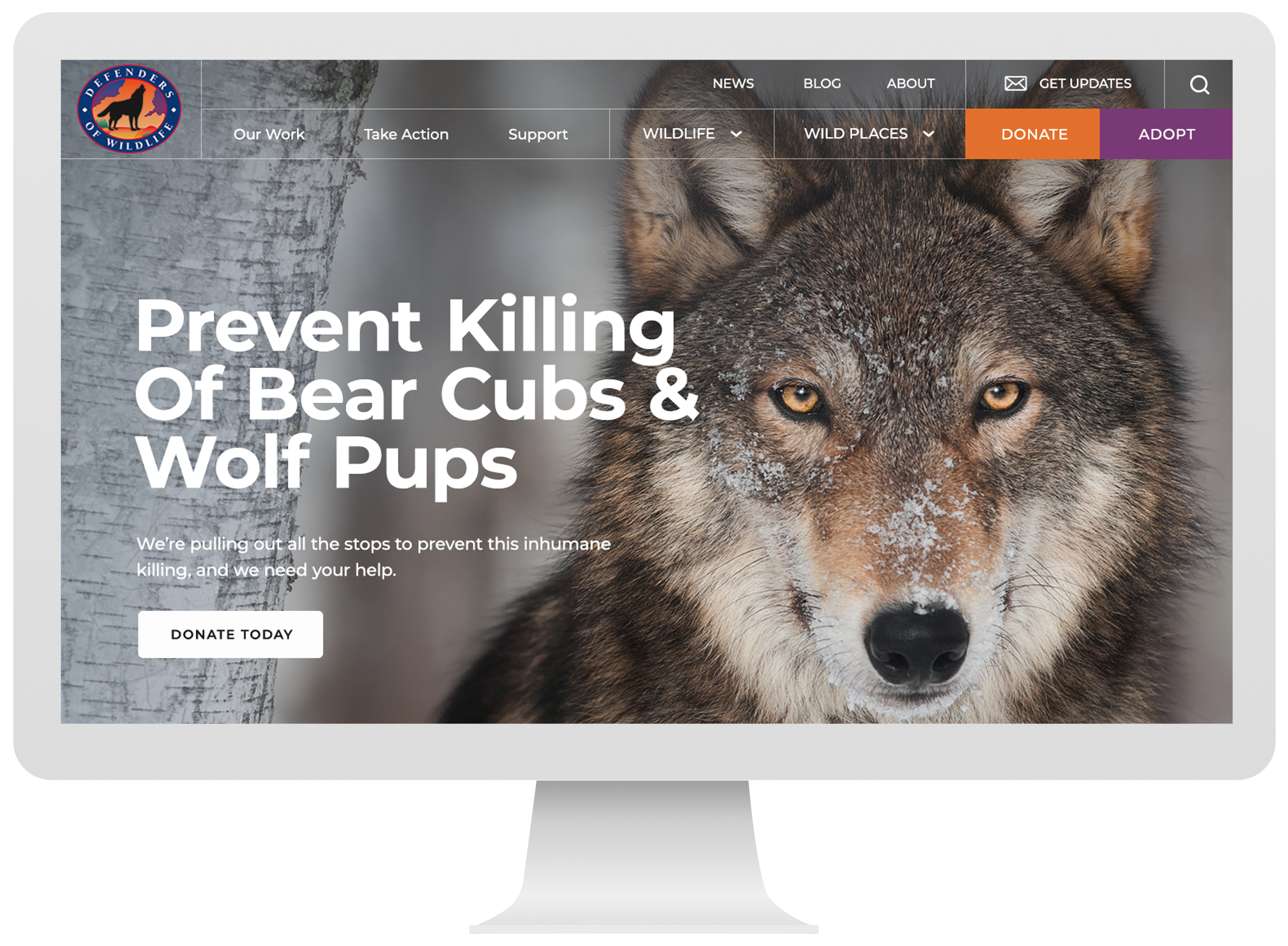 Delivering Bold Design and Maximizing conversions
Since 2013, Rad Campaign has served as Defenders of Wildlife's web agency, executing iterative refreshes of key landing pages, a responsive retrofit of their non-mobile site, and a blog redesign, along with CRM support, A/B testing and analytics help, and design and infographic development.
Rad worked with Defenders to fully redesign their website, illustrating the urgent risks wildlife face. The new site enables visitors to find resources quickly and spurs users to take action.
Rad Campaign redesigned the Defenders of Wildlife website using a data-driven, user-focused approach, with the aim of increasing donations and advocacy actions.
Consolidated disparate websites into one open source CMS (Drupal) for easier content management and integrated messaging focused on mobilizing people to protect wildlife and wild places.
Simplified an overly-complex taxonomy to connect content related to issues, wildlife, wild places, and more.
Created robust and flexible templates using Drupal 8's Layout Builder functionality, allowing Defenders to build new landing pages to fit whatever they need.
Customized lightbox functionality to allow Defenders to set up and schedule pop-up boxes, including starter forms such as gift amounts that link to donation pages, and email and mobile signup boxes.
Implemented automated integrations with Medium, so Defenders of Wildlife can continue to engage with the audience they had built there.
Set up API level integrations with Defenders of Wildlife's CRM tools, syncing action pages with new Drupal content pages.
Image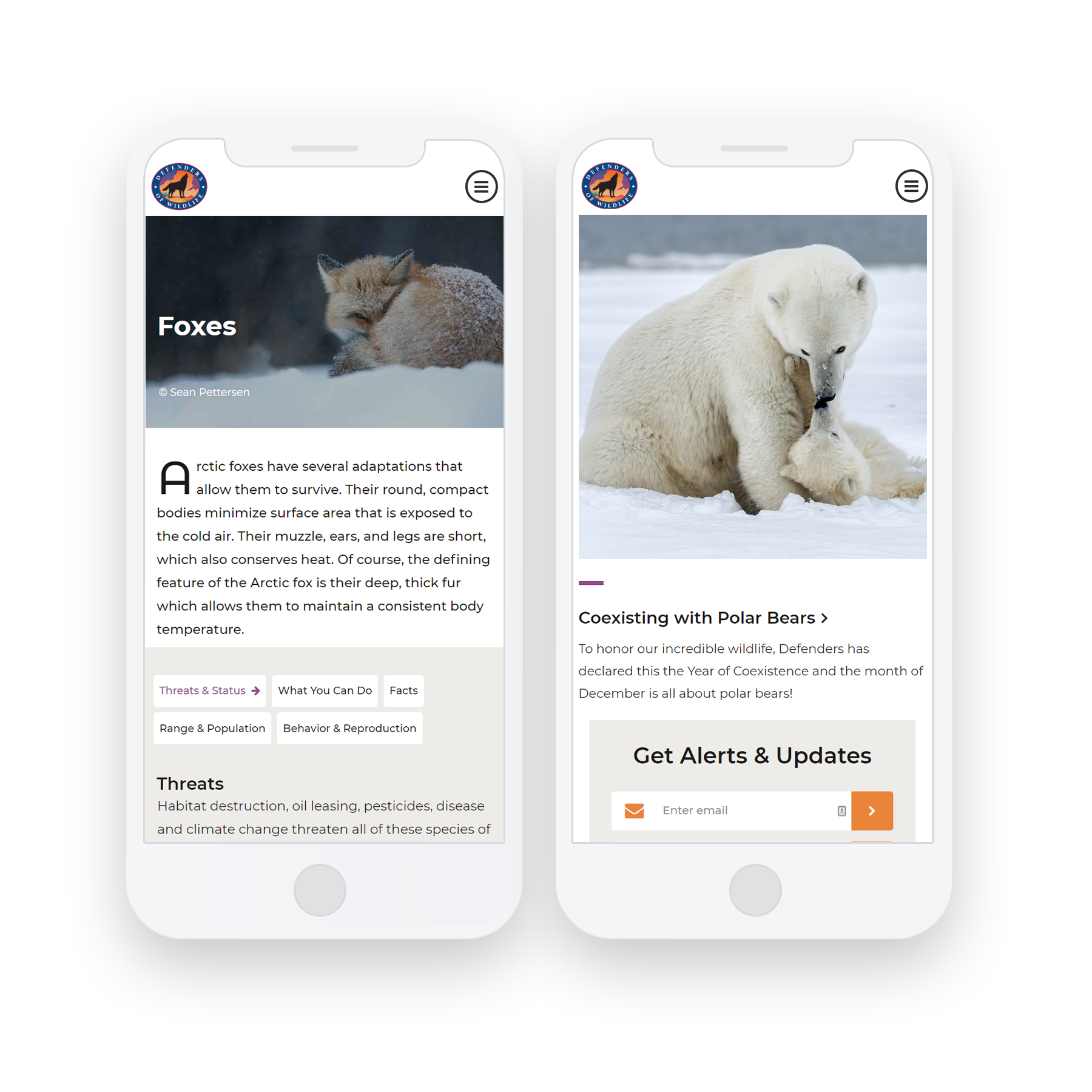 Increase in mobile traffic
With a 25% increase in mobile web traffic globally, failing to be mobile responsive hindered Defenders of Wildlife's ability to reach current supporters and grow their supporter base. A mobile retrofit yielded a significant increase in site traffic. Our ongoing A/B testing has also helped to more than double donations on key landing pages. In addition donations on the homepage have increased by 37% and page load time has decreased by 21%.