Image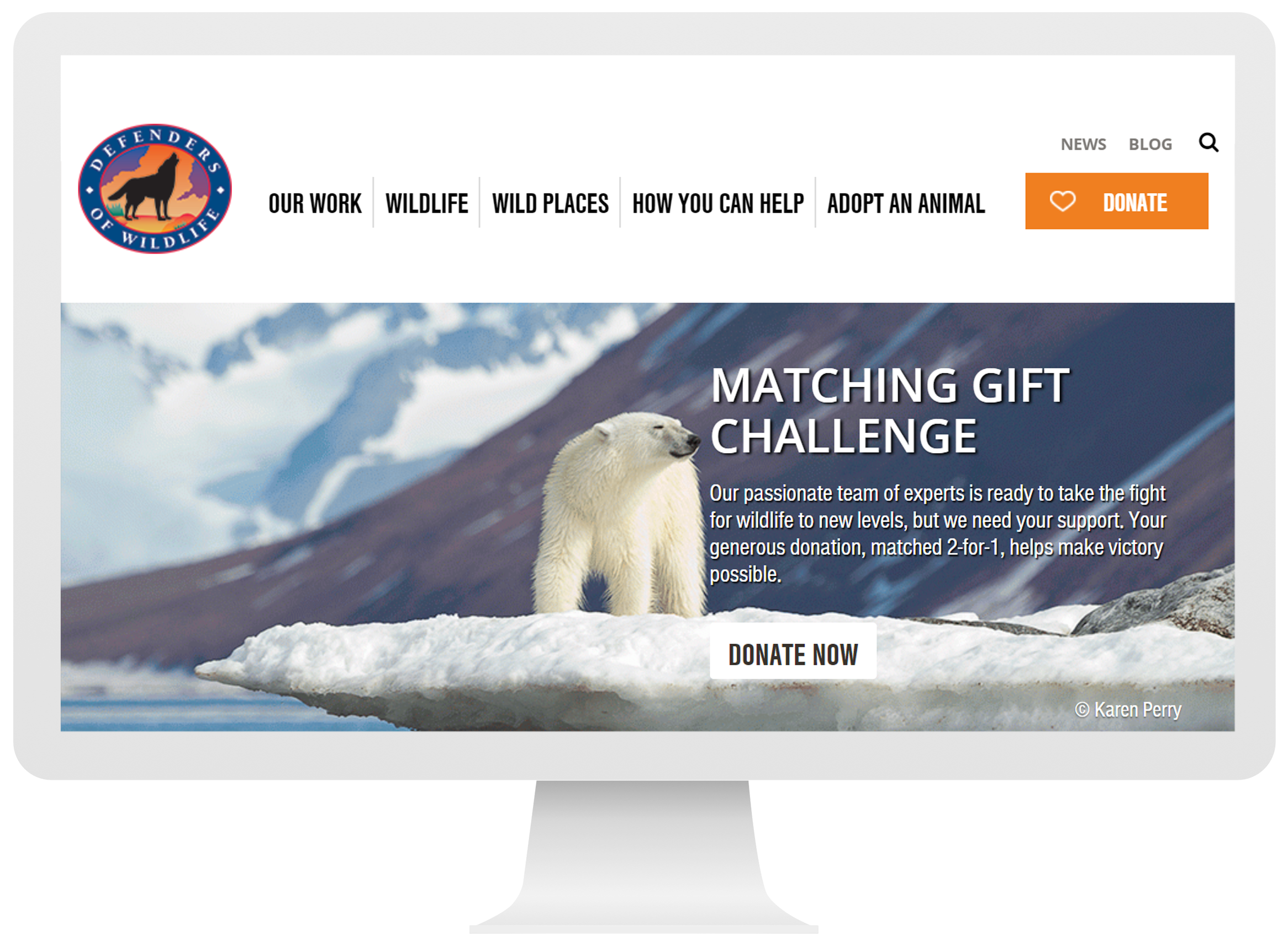 Move donors and activists up the engagement ladder
Rad Campaign works with Defenders of Wildlife to improve their multiple sites and make content management easier, design more compelling, and to move donors and activists up the engagement ladder.
Defenders of Wildlife needed to refresh and consolidate their websites on Drupal for easier management and integrated messaging focused on mobilizing people to protect endangered species.
Redesigned the Defenders of Wildlife main site iteratively and based on A/B testing and evaluation to increase donations and advocacy actions.
Implemented responsive retrofit for Defenders of Wildlife's main site.
Redesigned the blog to be both responsive and more visually integrated with the main site in Drupal.
Incorporated the C4 site into the same CMS as the C3 site.
Streamlined opportunities to get involved with Defenders to increase conversions.
Rad Campaign is now working with Defenders of Wildlife on it's next website redesign on Drupal 8.
Image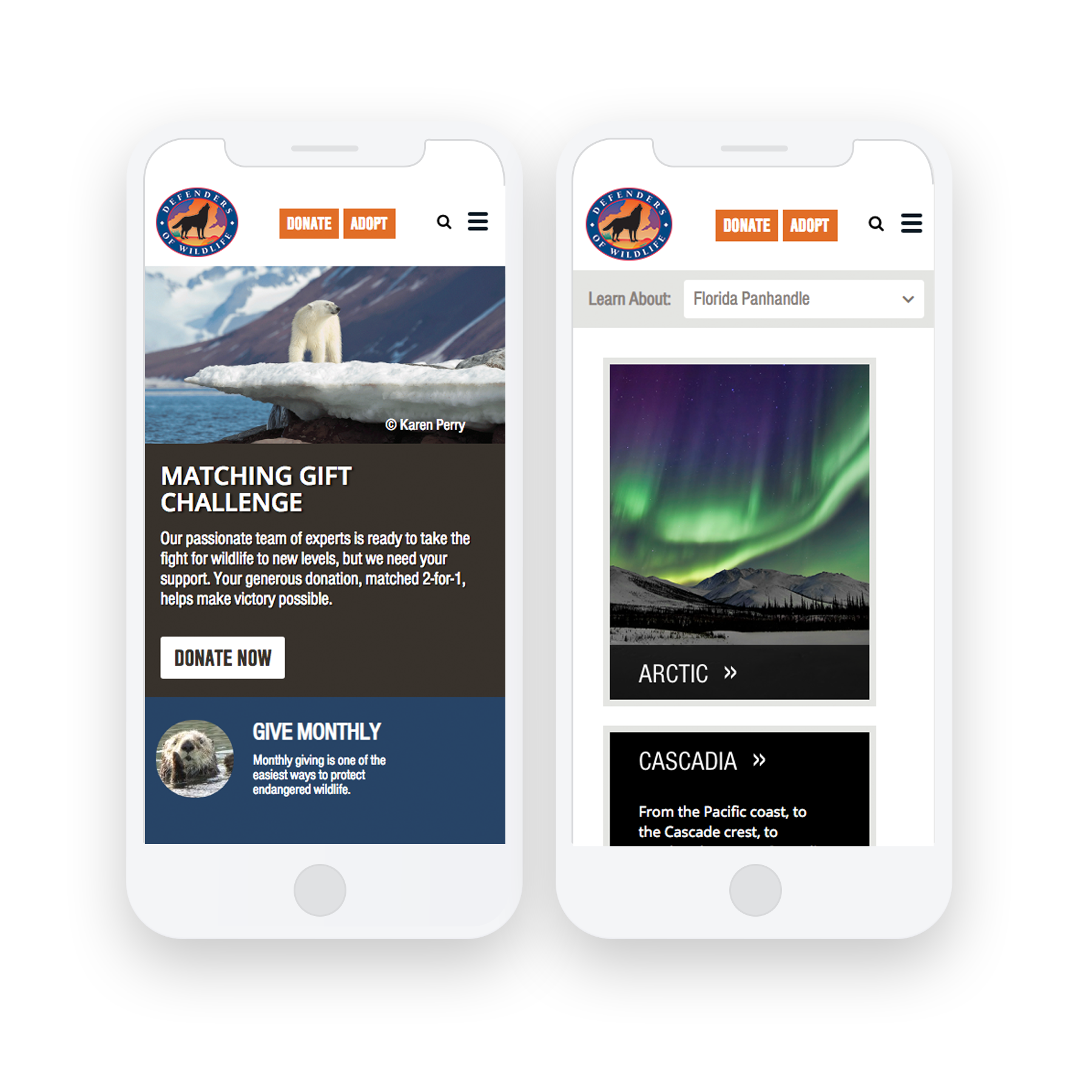 Increase in Mobile Traffic
With a 25% increase in mobile web traffic globally in just 4 years, failing to be mobile responsive hindered Defenders of Wildlife's ability to reach current supporters and grow their supporter base. A mobile retrofit yielded a significant increase in site traffic. Our ongoing A/B testing has also helped to more than double donations on key landing pages. In addition donations on the homepage have increased by 37% and page load time has decreased by 21%.