Image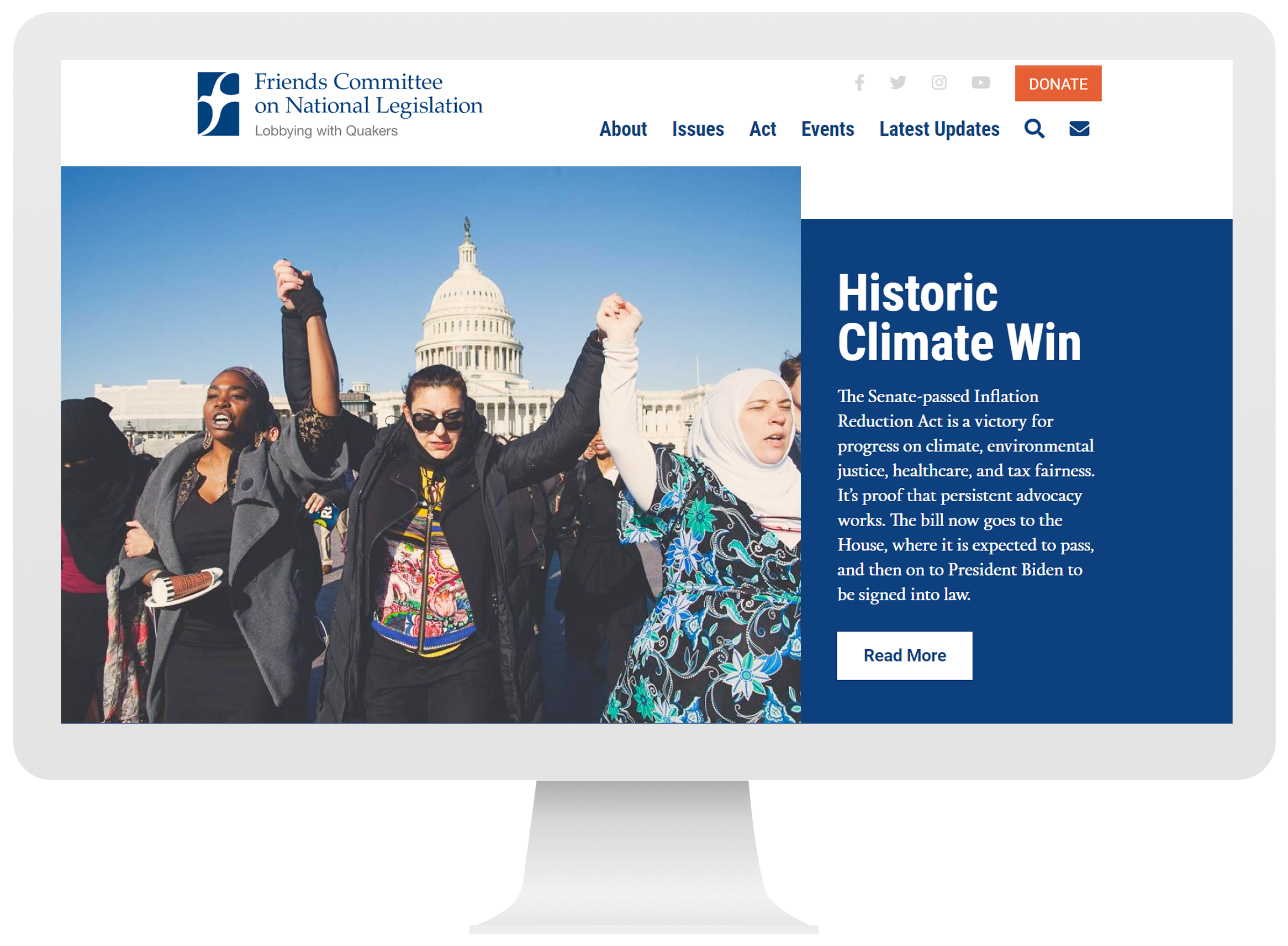 Creating a premier website destination to advance peace and justice.
Rad Campaign partnered with Friends Committee on National Legislation (FCNL) to co-create an impact-driven website to tell the story of their critical justice work. The site mobilizes people within the FCNL national advocate network, empowering them to get involved on the most pressing issues facing our world. 
Rad Campaign worked closely with the FCNL team to deliver a solution that allowed the organization to scale their digital footprint with a modern, user-friendly designed website to reach their target audiences. Our strategy included:
Translating findings from UX research and analysis into an inviting design that easily guides users to the information they seek.
Migrating from a clunky Ruby on Rails application on Heroku to a Enterprise-grade CMS (Drupal 9). The new backend of the website was custom designed and built so non-technical staff could easily manage website content, graphics, photos, and videos. 
Implementing search and SEO (search engine optimization) best practices and dramatically improving FCNL's websites SEO so they ranked higher on Google, Bing, and more.
Streamlining content workflows for Social Media and Newsletter syndication.
Building a robust, user-friendly Search experience using Apache Solr.
Custom theming and integrations for third-party platforms, APIs, and CRMs, including ActionKit and Quorum.
A comprehensive social media audit and plan to create a cohesive brand and authentic voice across platforms while also increasing engagement and KPIs.
Trainings designed so non-technical staff can easily update their website sections.
Post-launch technical support, enhancements, and security maintenance as well as online ad strategy. 
Image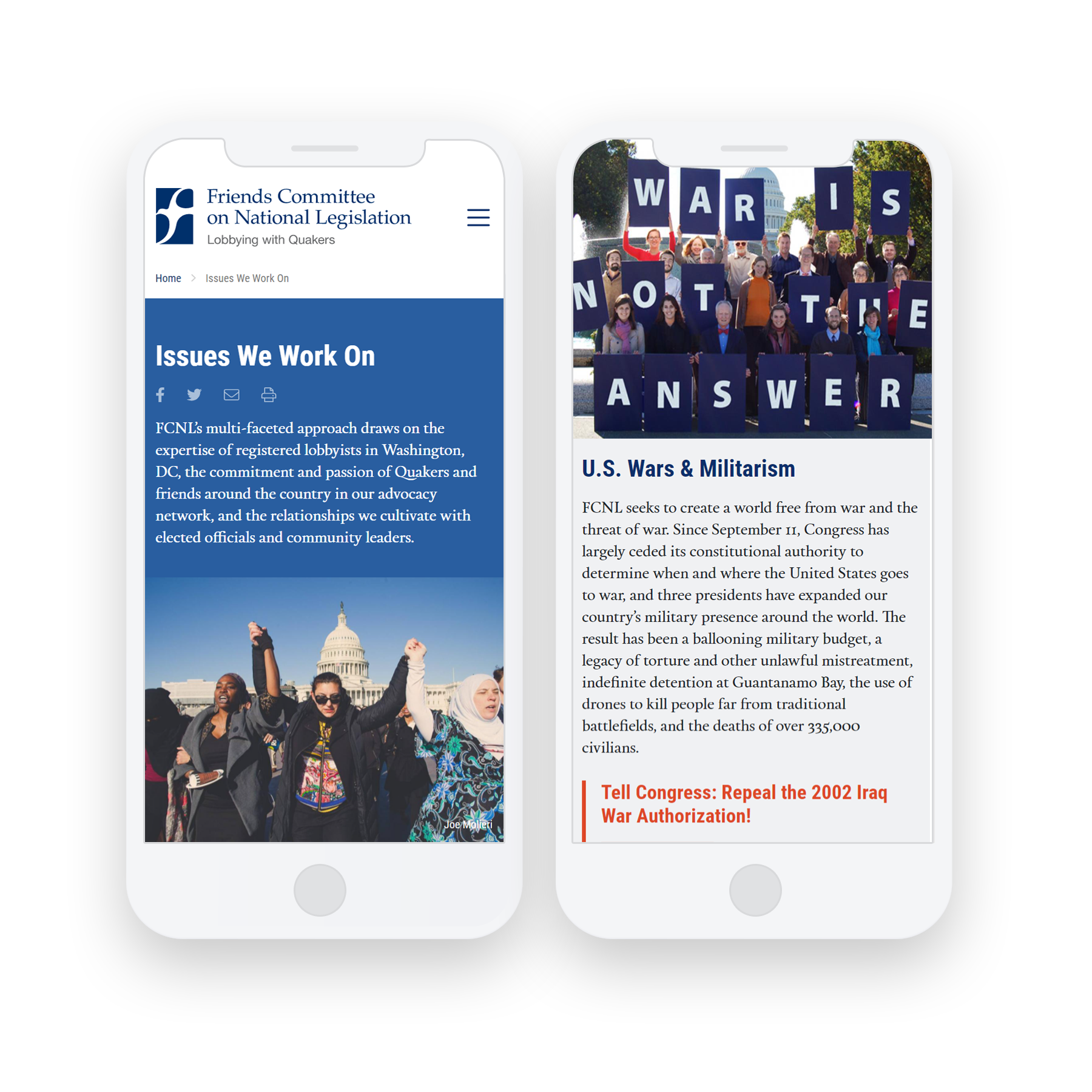 Increase in traffic from Organic Search
Increase in pages viewed per session