Image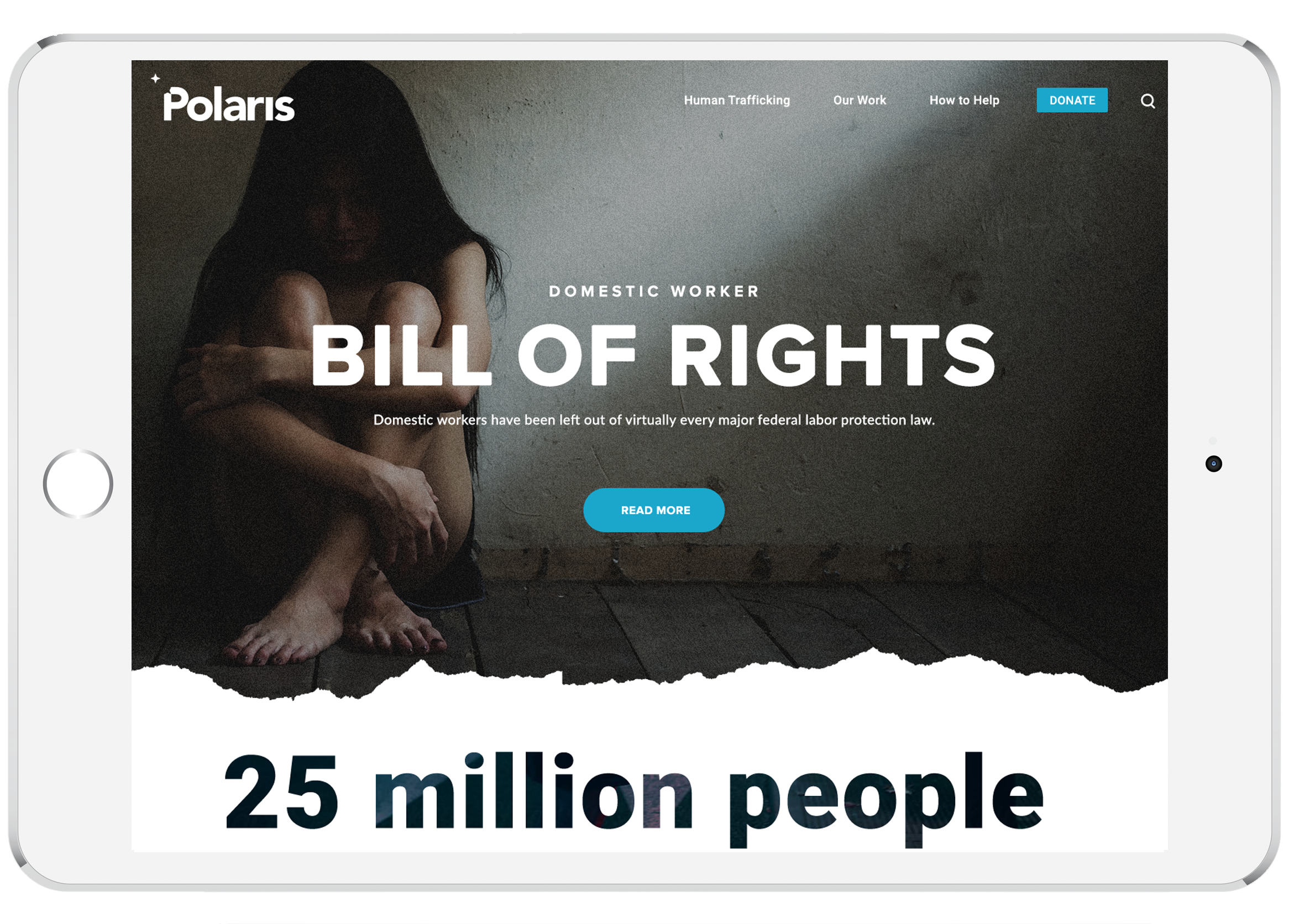 Disrupting Human Trafficking
Rad Campaign teamed up with Polaris to design, develop, and maintain their websites to use data-driven strategies to prevent and disrupt human trafficking, a $150 billion industry that robs 25 million people around the world of their freedom. 
The new site showcases Polaris as the go-to organization on human trafficking in the United States, providing paths of engagement that help target audiences dig deeper to learn how the business of human trafficking really works, in real time and mobilize them into action. The new site also empowers people with the resources, data, and tools to change entire systems tailored to specific types of trafficking and within specific industries such as labor trafficking in agriculture and domestic work.
Visualizing the Scale of the Problem
Previously, for the National Human Trafficking Hotline, Rad built custom data visualizations to showcase hotline statistics nationally and filtered by state. To facilitate the visualization, Rad built a method for Polaris staff to import bulk data from Salesforce into the site, so the statistics can be updated at any time (Polaris typically only updates 1-2 times a year for internal reasons). The visualization engine, developed using d3.js, processes the data and delivers the charts, graphs, and statistics seen on the site. The statistics and data visualizations section has been extremely effective in helping policymakers drill down to understand how prevalent human trafficking is across different industries (agriculture, domestic work, restaurants, illicit services, etc.) as well as by age, gender, state, etc.
The site also provides an extensive library of resources for victims and survivors and the general public, coordinating with referral partners nationwide as a national access point for trauma-informed support.
Image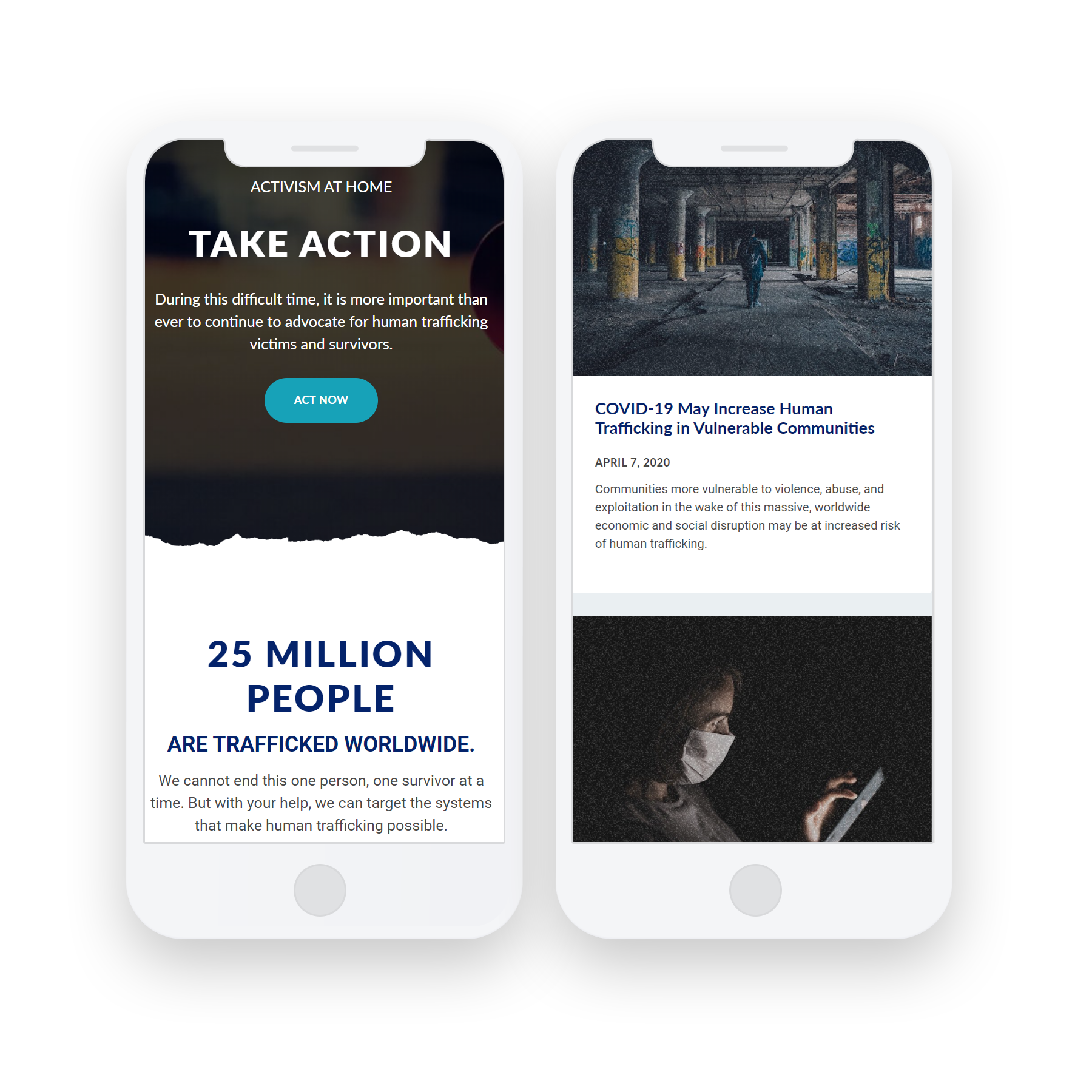 Increase in Website Pageviews
Increase in Website Users