Image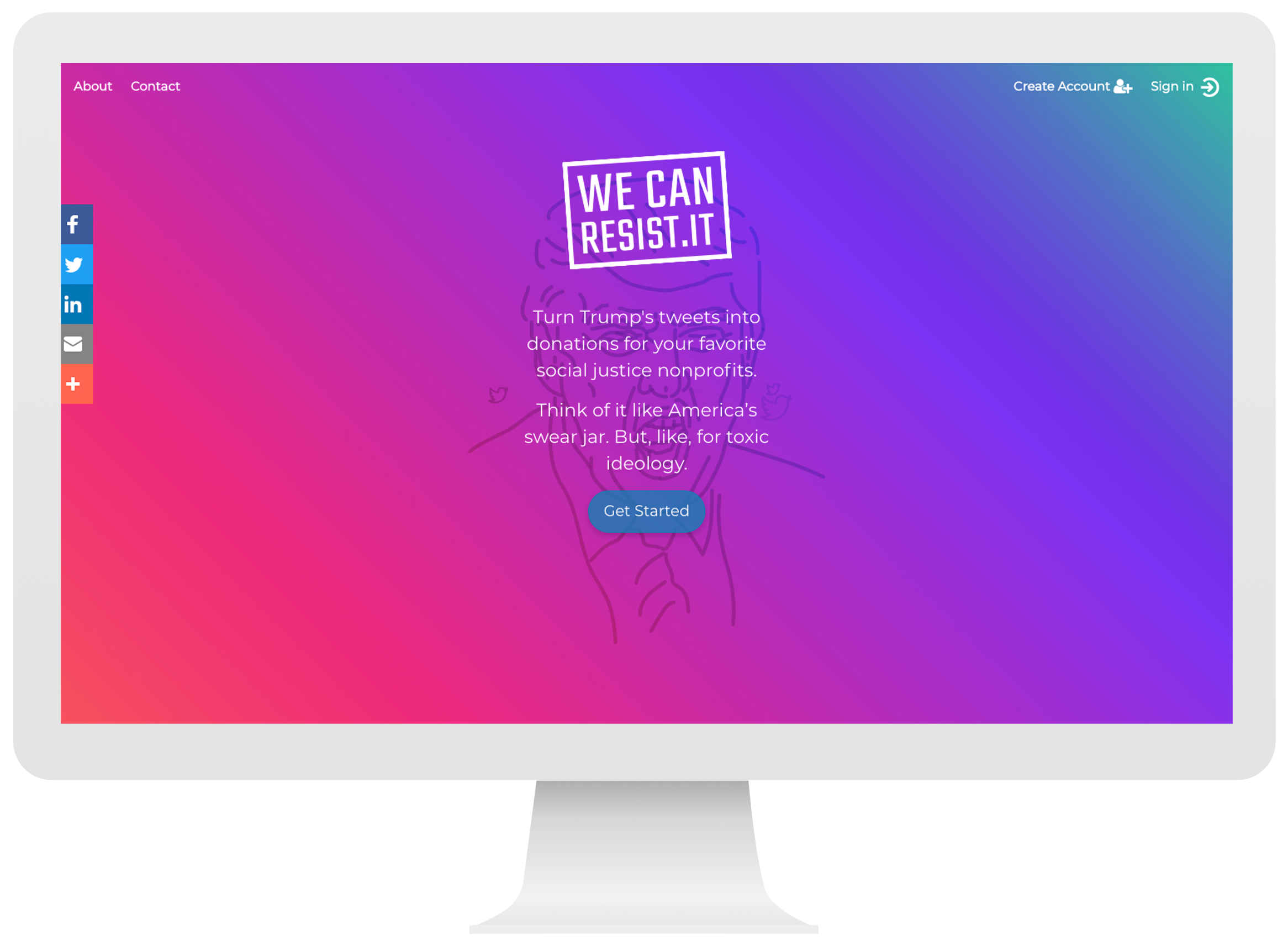 Resisting Hate During the Trump Administration
In early 2017, as a direct response to the Trump Administration attacking so many of the issues and causes we and our clients fight for every day, Rad Campaign launched a web app called WeCanResist.It.
In its first iteration, the application allowed site users to create an account and set a donation to occur every time @realDonaldTrump tweets, choosing from nonprofits such as Clean Water Action, Black Lives Matter, National Organization for Women, and 350.org. The app allows us to experiment with how nonprofits can better convert and cultivate recurring donors. To date, the app has raised tens of thousands of dollars for its participating organizations.
In late 2018, we rolled out a white-label version of the application, allowing organizations to create an account, setup a campaign, choose custom targets on Twitter (other services to come), and host the application entirely on their own website. Just as before, users can set monthly donation minimums and maximums and set a per-tweet donation.
Think of it like America's swear jar for toxic ideology.
Image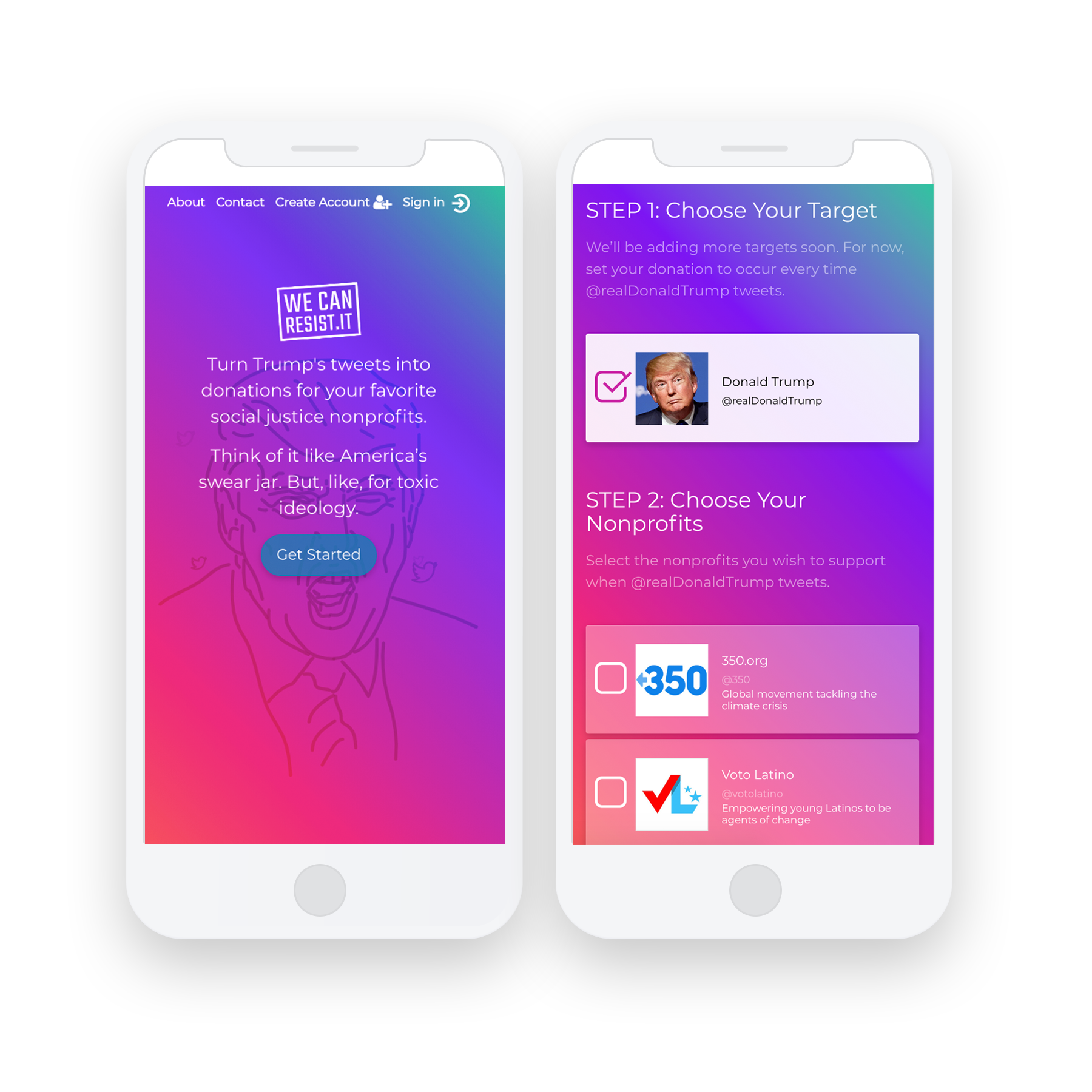 Micro-donations Processed