Sometimes the ins and outs of all the various social media platforms can be overwhelming, especially as they update, test, and iterate features. It's especially difficult for nonprofits to keep up with all the changes while also juggling fundraising, advocacy, field work, and putting out the day-to-day fires.
We've consolidated some of the changes that are happening on Facebook nowadays, and how they impact nonprofits.
1. Facebook launched Video Cover Images. Instead of the regular cover photo, Pages now have the option of adding video. This is big news for nonprofits. Why is this a win? What should you be looking out for?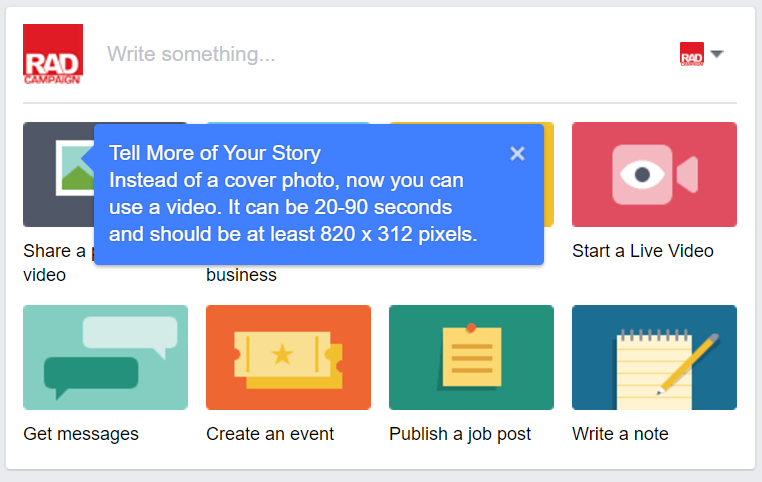 2. Live With lets you have guest appearances in your livestreams. Live With lets you invite a colleague or nonprofit partner into your live video so you can chat together, even if you're not in the same place. This is great for interviews, Q/A sessions, contest, and incentives to engage your audience (like a brief chat with your organization's celebrity ambassadors or advocacy champions). If Facebook live videos are getting 10x more comments than regular video, think how well side-by-side interview style videos will perform!

To invite someone to join you in your live video, simply select the person from the Live Viewers section, or tap a comment from the viewer you want to invite. Your viewer can then choose whether or not to join your broadcast. You can go live with a guest in both portrait mode (for a picture-in-picture experience) and landscape mode (for a side-by-side experience).

3. Facebook has joined the e-learning game. Some people are seeing the option in their Group to add "Units" or lesson plans. From what we've heard, this is currently only available in Groups set to "School or Class" type. You can create multiple Units, add new content, and/or retroactively add previous wall posts to Units. Group members see a progress bar as they go through Units and approach completion.

This is great for nonprofits who want to conduct trainings or provide courses. These courses could be used for either employees or your constituents.
What updates have really impacted your engagement? How will you be using video this year? And, is e-learning on Facebook going to be a game-changer for your org? Let us know what's working for you, and what isn't, this summer.