Image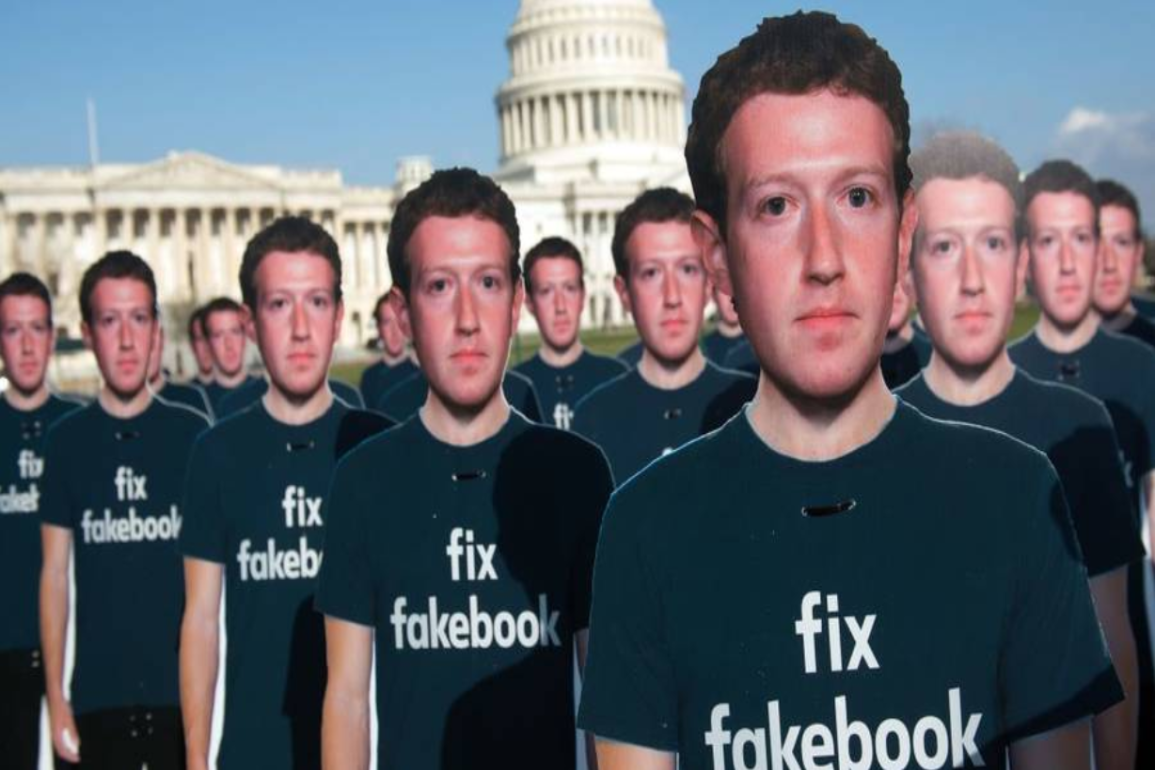 While Facebook has been under investigation by Congress, we've been seeing lots of changes on all of the networks that connect to the mega social network because of changes to the Facebook and Instagram APIs that are "intended" to protect your data and your privacy. Many of your apps that are connected to Facebook and Instagram probably don't work the same as they did a few weeks ago. This is because Facebook and Instagram have drastically altered or discontinued their public APIs. (Psst, an API is a way for apps to talk to and interact with one another.)
Even Mark Zuckerberg doesn't want his personal information in the hands of the public. During the Congressional hearing, Senator Durbin asked, "Mr. Zuckerberg, would you be comfortable sharing with us the name of the hotel you stayed in last night?" Zuckerberg's nervous laughter and quiet answer conveyed a much louder and more prominent point. What are our rights online? And how much of our data is really our own?
As we get more answers from Facebook, and other companies, it's likely even more will shift in terms of privacy online and access to third party apps. "It's been two weeks since our hearing and we have yet to receive responses to questions that Mr. Zuckerberg could not answer on that day," Rep. Frank Pallone, Jr. (D-NJ) said. And Facebook owes a lot of answers: more than 20 to be precise.
While we're waiting on those answers, what do the interim API changes mean for you?
Well, in general, there are lots of changes to the ways app developers can interact with Facebook and Instagram, which can impact your nonprofit. It has been explained that:
Developers will no longer be able to pull guest lists or posts that have been shared to the wall of Facebook Events. This could break some event discovery and ticketing apps; EventBrite could face challenges, for example.

Developers won't be able to pull member lists or the names and photos associated with posts for FB Events. This will limit Group management apps to reputable developers only, and keep a single non-admin member of a closed Group from giving developers access.

Pages API will only be available to developers providing "useful services", and all future access will require Facebook approval. This could heavily restrict Page management apps for scheduling posts or moderating comments.

Facebook Login use will require a stricter review process and apps won't be able to pull users personal information or activity, and they'll lose access after 3 months of non-use. Most login apps should still work, though, as few actually needed your religious affiliation or video watching activity, though some professional apps might not function without your work history.

Search by phone number or email will no longer work. This could make it tougher for people with similar names.

Account Recovery will no longer immediately show the identity of a user when someone submits their email or phone number. Facebook believes all its users' could have had their data scraped using the search and account recovery tricks.
On Hootsuite:
Your Facebook Group, Event, and Page Search streams will no longer display identifiable user information, like usernames and profile pictures.

You won't be able to add and follow streams for Pages you don't own anymore.

Facebook Events and Groups will be removed from the dashboard. You won't be able to have event streams for individuals, groups, or pages. You also can't publish to groups via Hootsuite anymore.

Facebook Pages added or reconnected in Hootsuite after April 4 won't support Facebook private messaging functionality.

Mentioning Instagram or Facebook users or Facebook Pages in posts you're scheduling is no longer supported.

Tagging Facebook branded content isn't possible anymore.

Liking Instagram posts or comments is no longer an option.

Following or unfollowing Instagram users is no longer supported.

Commenting on Instagram posts isn't allowed anymore, unless you have an Instagram Business profile, which will let you comment on your own posts, but not others.

All user search streams will be removed.

Instagram data isn't accessible anymore through Hootsuite Impact's Brand Tracker module.

Any identifiable Instagram user info, like usernames and profile pictures, won't show up in hashtag/location searches, comments in Analytics, and mentions in Hootsuite Insights.

Instagram profiles that show user bios, followers, following, and recently posted media is no longer available.

If you have multiple Twitter accounts linked to your Hootsuite account, you won't be able to send the same tweet from all of them. Bye-bye, efficiency!
This is impacting the small (and large) businesses that tap into Facebook and Instagram's API across the board. And unfortunately, these are only a few of the many dominoes in the chain reaction. As more and more third parties are affected, more and more nonprofits will notice the changes. But don't let that slow you down or catch you too off guard!
Even if your nonprofit is feeling disheartened by all of the changes, your community is still persevering and communicating on their favorite social networks, and it's important that you know what those channels are and how your community wants to interact.