Image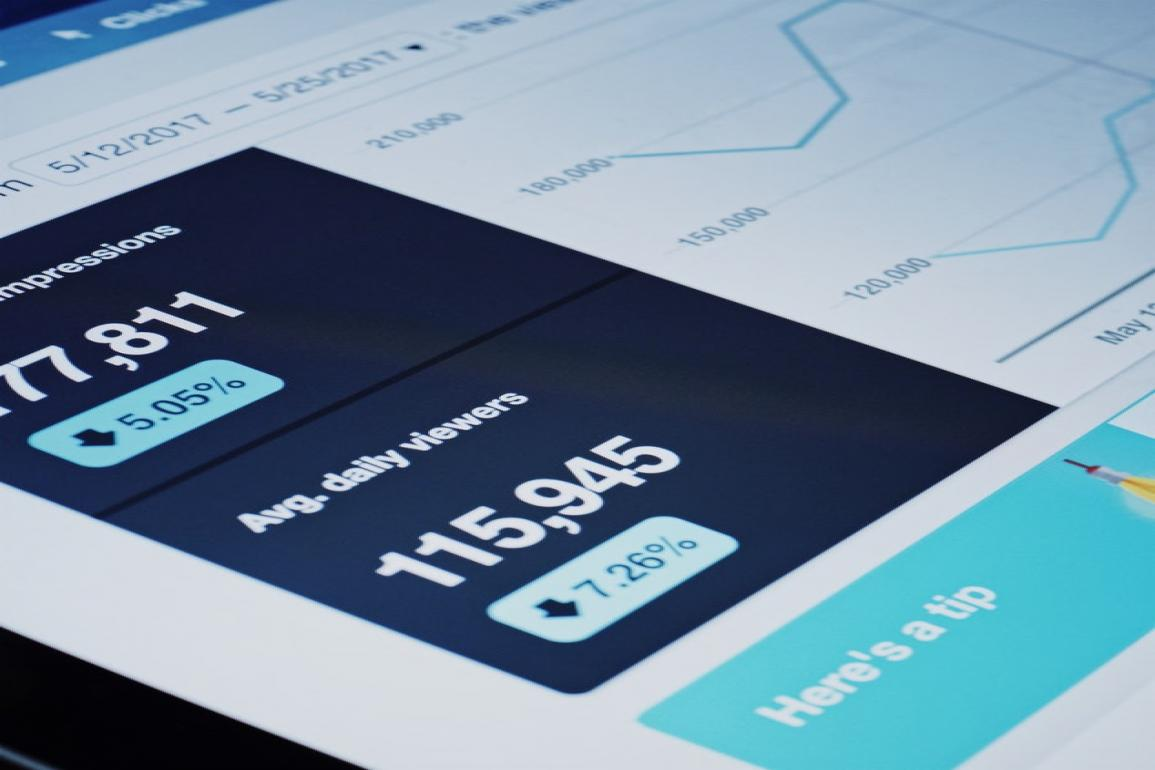 Google Ads is inevitably a subject that comes up around tracking online performance, website visits, and conversions.
Too often, nonprofits with limited resources and small or nonexistent digital teams leave their monthly $10,000 Google Ad Grant untouched, or abandon their accounts when things become too complex to manage on a regular basis.
But using AdWords doesn't have to be out of reach, and the traffic it drives can be a pleasant surprise. If you take just a few minutes to dive into your organization's account, you'll find that you have a lot more control than you may have realized.
This being said, as of January 1, 2018, Google added new requirements and criteria for nonprofits to continue receiving their Ads grant.
But Google isn't going anywhere, and as your ability to engage audiences on social media becomes more and more dependent on paying to feed relevant content to users, taking advantage of this "free money" will not only help you master your search terms, it could become your best bet for getting your website in front of new audiences.
The following Google Ad Grants guide includes:
Google Ads Overview
Google Ads are the online advertising that show up when you're searching something on Google.

Your Google Ads usually show above organic search results as search ads. They have small tags on them that say "Ad."

It connects your mission with the people who are searching for related topics on Google.

Google offers nonprofits a grant of about $10,000 a month (though this number varies) that can be used to bid on search keywords and feed ads to users. Nonprofits can apply for a Google Ad Grant to activate the grant.
Why Use Google's Ads Grant?
They are a way to really target very specific customers, audiences, or clients.

Google Ads can help you bring in new website visitors, grow online sales, and increase brand awareness.
 
Managing Your Google Ads
Need help setting things up? To start, think through how you want to organize your Google Ads account.
You will need to create "Campaigns" that capture an overall theme (example: "Brand Keywords," "Event Name X" "Spanish Language Content," etc.).

Within that, you'll need to make "Ad Groups" to organize topics within (example: your Campaign may be a conference you're putting on, the Ad Groups may be around the topics of the conference.).

Then within the Ad Groups are the "Keywords" you want to bid on.
See this Google Ads checklist to make sure you're not missing anything.
Summary: An Ad Group is a collection of keywords and associated ads. For example, you might have a Campaign for the conference your nonprofit runs, an Ad Group for each topic the conference focuses on, and specific keywords related to the topic.
Creating an Ad Campaign
Once you have your Google Ads account set up, log into your account and click "Campaigns" in the left menu.

Click the + button, click Search Network (which means your ads will show up in Google search results).

Make sure you set a goal for your search ad campaign so you have something to strive toward. One good goal to start with is Website Traffic.

Enter your website URL to make sure that traffic is being directed to the right place.

Name your campaign. You probably will have many campaigns at once, so be descriptive.

With Google Ads for Nonprofits, you can only run "Search Only" campaigns. And that's a great option: it means that when people search for something in Google, if it's related to your campaign, your ad will show up in their search results. "Display Network" will be auto-checked, but you'll need to un-check this.

Choose your location and language based on your ad. Don't choose languages that aren't supported by your website.

Choose your focus: Conversions, Conversion Value, Clicks. You pay (via your free Ad Grant) each time someone clicks on your ad. If your goal is to get more people to visit your site, choose "Maximize Clicks" for your bid strategy.

Set if you want to "Automatically maximize clicks" or "Manually set bids." Until you want to get fancy, start with this set to automatic.

Decide if you want to set a "Maximum CPC bid limit." You can leave this blank, or if you want to make sure a campaign doesn't use up all of your budget in a month, you may want to test limiting this in the future.

Enter your average daily budget. There used to be a $2 cap on this, but now it's increased for nonprofits. Test this to see what works for you. Likely, it'll be determined based on the dollar amount of your grant.
Next, Set up an Ad Group and Keywords
Once you have a Search Campaign established, you will then need to set up "Ad Groups" within that Campaign and choose your keywords. An Ad Group is a collection of keywords and associated ads. For example, you might have a Campaign for the conference your nonprofit runs, an Ad Group for each topic the conference focuses on, and keywords related to the topic. In your Campaign, click the plus sign to create an Ad Group.

Name your Ad Group in a way that will help you group keywords on a theme. For example, if your campaign is around a "5K event" your nonprofit hosts, your Ad Groups within that could focus on keywords related to "5K," keywords about the cause people are running for, etc.

Enter a "Default bid" which will be the maximum amount you want to use of your grant for each click.

Then, add a few keywords to get the group started.

On the next screen, you'll be able to create ads that will show up for your Ad Group's keywords.
Tips for Coming Up with the Perfect Keywords in Google Ads
You should utilize Google's Keyword Planner to help you come up with the best keywords. You'll see suggested keywords related to your mission after you enter your site URL or your product or service.

While it's easy to add lots of the suggested keywords to an ad group, it's important that you keep all related words together in an ad group so it doesn't get too watered down.

Your keywords must be incredibly specific for them to be effective and to be accepted by Google. For example, if you are an animal welfare organization, don't bid on something as vague as "animals."

Think of your keywords like this: If a search is something that someone asks Google, think of the results as answers to that question. When someone's search matches a result in your keywords, your ad will show up. This means that if you think of all the questions people might ask related to your nonprofit, your ads should be answers to those questions.
Reminder: A Campaign is a collection of Ad Groups, and an Ad Group is a collection of Keywords and actual Ads. This means that you'll need to write ads that are associated with the keywords you've chosen.
How to Create an Effective Google Ads Ad?
It's best to write at least three ads per ad group to reach more people and hopefully show your ad more often. Each of your ads will be attached to your set of keywords, so having more ads means you'll have a variety of headers and text to test, tracking what resonates with people most.

Your final URL is the actual page someone lands on once they click on your ad. This should be directly related to your keywords.

Headline 1 is the first thing people will see in your ad. Relate the headline to your Ad Group's Theme and Keywords.

Headline 2 is separated by a dash from Headline 1 in the ad. This is where you should highlight benefits and needs that Google users might have.

Provide display paths: these are variations on your URL that further connect your ad to a user's search. Use the path fields to give people more info about where they'll go when they click your ad. For example, your "Final URL" may be a really long donation link with source coding or random IDs. This allows you to mask that with a URL that has more context. https://yourorg.org as the base with /donate in the next path. This doesn't have to be a real URL.

The description field in your ad text should convey one clear, concise message. This should be very bite-sized and simple. You can make as many ads as you want to convey all the descriptions you want to share, but only share one idea per ad for simplicity's sake.
How do you know if your ads are working?
Conversion tracking helps ensure that you're meeting your goals, as well as the goals Google has set to ensure you can keep your Google Ads Grant. To make sure your keywords and ads are performing okay, keep an eye on your conversions, or actions you want someone to take.
Your overview page is going to be your best friend. It will show important details on how your campaigns are doing.

Sort by your most important metrics. Important metrics will likely consist of Conversions, Cost per Conversion, and Conversion Rates.

Once you identify your most useful metrics, sort by date range. Choose enough time where you'll be able to see trends.

Keep in mind that lots of factors come into play when looking at your performance: website updates, press launches, holidays, etc.

Look at the cards below the line chart. These will show you the patterns in your data. For example, if you're getting a fewer clicks than usual on a certain keyword, you might want to change your bids or you budget.
 
But, what about Google's changes for nonprofit Ads Grants?
There is talk that Google is using their new Google Ads criteria to ultimately phase out Nonprofit Ad Grants, but so far those are only rumors and speculation. Mostly, it is a way to force organizations to become more strategic and engaged with their accounts, instead of opting for a set-it-and-forget-it approach.
There are a couple perks in these changes for you:
Nonprofits can now bid at higher rates using a bid strategy called maximize conversions. This enables higher bids than the standard under Google's prior rules.

These efforts will, ideally, increase your engagement rate, and bring more people to your site, and hopefully you have the tools in place to move those people further up the ladder of engagement.
But to fully appreciate these perks, you'll need to strategize and set aside some time to work on Google Ads.
 
Here's what you should be doing...
1. Keep your Clickthrough Rates Above 5%.
Google is now requiring nonprofits to keep their clickthrough rates (CTR) on Ad Grant ads above 5%—a major increase from the prior requirement of 1%.
Nonprofits who fall below that 5% for two consecutive months will have their account suspended, and will have to apply for reactivation.
To check your CTR:
Go to the Overview page

Change your date range to show the "Last 30 Days"

Select CTR as one of the stats to show in the top line graph.
You will be alerted through in-product notifications if your account is at risk of falling below 5% CTR, and Google will provide educational resources to help you improve.
 
2. Don't bid on branded keywords unaffiliated with your company.
For example, if you're doing labor work and have resources about Walmart, you can't use that branded word.
You also can't bid to show up when people search the names of similar organizations or competitors.
 
3. Get specific with your keywords.
Don't use extremely broad keywords or single-word keywords that aren't branded. Your keywords should be incredibly niche and specific. Do this by looking at the content on the page you're linking to in the ad. Pick out specific words that are unique to the page and to your company.
For example, if you're a conservation nonprofit and you have a webpage that talks about litter in the ocean, pick out specific phrases people will be searching, something like, "plastic pollution," or "plastic island," or "trash in the ocean," rather than just "plastic" or "ocean."
The more specific and more tailored the keyword, the better. Include words, terms, or phrases that your community would use to describe various aspects of your organization.
 
4. Verify that the keywords linking to your site have a Quality Score of 2 or higher.
Your Quality Score increases as your keywords improve. It's all interconnected. If your keywords are incorporated into your ad copy, if your website landing pages are relevant, and if you're constantly testing your ad text's performance, you're more likely to have a higher Quality Score.
To check the Quality Score:
Go to your Keywords screen

Hover over the Status of a keyword

A box will pop up showing any input about the ad, as well as how the ad scores out of 10 possible points.
 
5. Use Geo-Targeting to show your ads to specific locations.
Set specific geo-targeting to show ads in locations relevant to your nonprofit.
 
6. Each Campaign must have two active Ad Groups.
Make sure you have at least two active ad groups per campaign, each containing closely related keywords and two active text ads.
 
7. Add a minimum of two Sitelink Ad Extensions.
Set up at least two sitelink ad extensions per ad. Sitelink extensions let you promote additional links to your website through a single ad.
In the search below for "donate to hunger," you'll see that Feed The Children and Feeding America's Google Ads were pulled up. Feed The Children has two sitelink extensions, and Feeding America has four sitelink extensions.
---
Easy right?
Just remember, if you're not able to dedicate the time and energy to meet the new requirements, you can pause your Google Ads campaigns until you're able to implement the updates.
If your account does get cancelled, you can request to have it reinstated after you've adjusted your account to bring it into compliance.
Best of luck!
And, if you made it through this entire blog post, email me because you deserve a prize (and you deserve to win all of Google Ads)!
Note: Blog post updated on August 22, 2018 to reflect Google's change from Google AdWords to Google Ads.