Image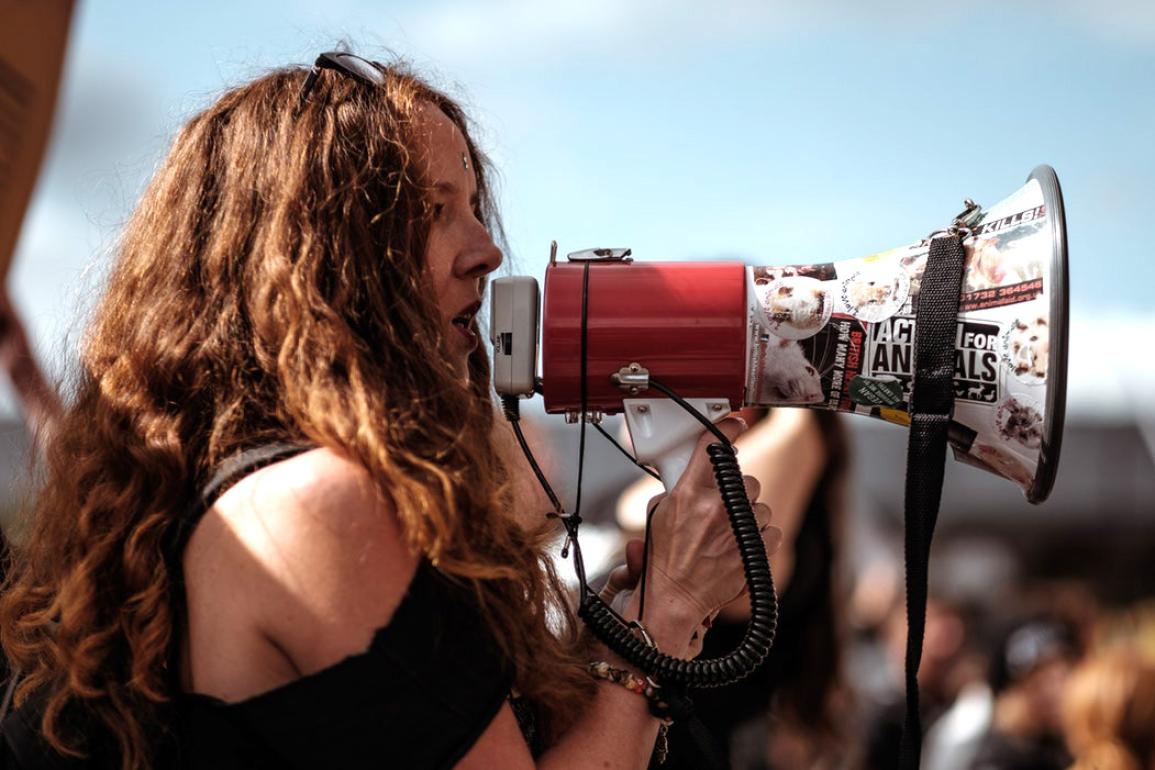 In 2018, we saw a record number of women run for office in the US and get elected to Congress. These include some of the youngest and most diverse women in US political history, like Alexandria Ocasio-Cortez, the youngest woman to ever be elected to Congress, Lauren Underwood, the first Black person and first woman to represent IL-14, and Sharice Davids, the first Native American woman serving in Congress and also the first member of the LGBTQ+ community to represent the state of Kansas in Washington, DC.
And on some of the toughest and politically divisive issues, we saw powerful women leaders emerge. 18-year old Emma Gonzalez, along with her Parkland schoolmates took on the gun lobby, launched #MarchForOurLives across the US, and campaigned to register young voters. Across the pond in Ireland, citizens voted to legalize abortion, despite the money flowing in from the pro-life lobby.
In 2018, we also saw more women launching some of the most innovative companies and making up 40% of new entrepreneurs in the United States. These figures are even higher in Latin America. According to the National Association of Women Business Owners, there are 11.6 million women-owned businesses in the US that employ 9 million people and generate $1.7 trillion in revenue. 
While some claim that 2018 was the year of the woman, it "forced us to take a step back for every step forward. That isn't real progress. Focusing on the inclusion of women in politics [and business] is misplaced if the structures that promoted our exclusion don't change," said Sabrina Hersi Issa in her latest oped.
In 2019, we will very likely see a record number of women running for President of the United States. These include Senator Elizabeth Warren Senator Kamala Harris, Senator Kirsten Gillibrand, Senator Amy Klobuchar, and Representative Tulsi Gabbard.
"When women assume their rightful place at helms of power, it should not be hailed as a beacon of hope, but as a long-overdue and rightful rebalancing of the scales," said Issa.
How do we rebalance those scales going into 2019?
Fund More Women-Led Startups
There's a huge ROI for investing in women-led startups. Women-led teams have a 35% higher return on investment than all-male teams, according to a study by the Kauffman Foundation. The study also found that when women tech entrepreneurs get venture capital, they generate 12% higher revenue compared to firms founded entirely by men.
Tackle Ageism
A new study by ProPublica and the Urban Institute shows that 50%+ of older US workers are pushed out of longtime jobs before they choose to retire, which can cause irreversible financial damage. This is not just happening in corporate America. It's happening across the board, including a lack of funding for startups founded by women over 50. I've seen several women launch startups who are 50+, have had very successful careers, with prior exits, and struggle to raise capital once they are over 50. Ageism is thriving and it's crippling innovation.
More Women Running for Office
Even after the 2018 midterms, less than 3,000 women serve as US senators, congressional representatives, governors, state legislators, and mayors in cities with populations of more than 30,000, according to the Center for American Women and Politics. We need more diverse perspectives at the table, governing and advocating for people in this country. A good resource for this is She Should Run.
More Transparency and Accountability
The #MeToo movement empowered more women to come forward about their experiences with sexual harassment, and in some cases name their harassers. And in the startup world, many women in tech continued to talk about the harassment and discrimination they face raising capital. For example, in one of our Women Who Tech surveys from 2018, we found that 58% of women founders surveyed said they have experienced some form of harassment. This number increases to 75% among founders who are women of color. And 24% of women founders say they have experienced sexual harassment from an investor, client, employee, or journalist.
Companies, VC firms, government agencies, etc. need much more transparency and accountability moving forward. In 2019, we need less lip service to #BelieveWomen and more action to support and empower women to be "...in all of the places where decisions are being made." - Supreme Court Justice Ruth Bader Ginsburg.