Image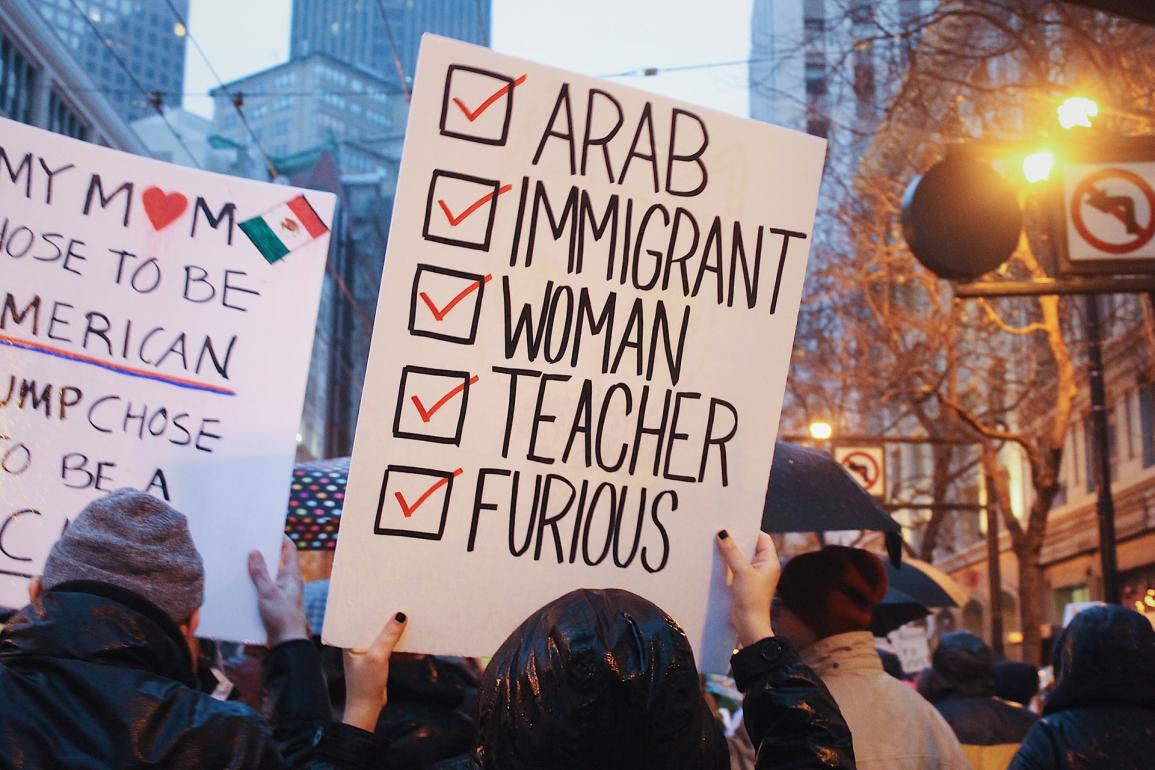 Women, people of color, immigrants, and LGBTQ+ communities don't just make up the majority of consumers, we are the heart of social change movements. 
During the Nonprofit Digital Strategy Summit, Rad Campaign hosted a session that brought together nonprofit advocacy leaders to explore how we, as nonprofits, can build better, more inclusive movements based on the core issues and values that impact our communities' lives. This panel featured:
Ben Needham, Director of Strategic Initiatives at the Human Rights Campaign
Shireen Mitchell, Founder of Stop Online Violence Against Women
Gloria Pan, Vice President of Member Engagement, Campaign Tools, Rapid Response, and Gun Safety at MomsRising
Allyson Kapin, Cofounder of Rad Campaign
When building people-powered movements, it's critical that you set the groundwork by doing the following:
Implement strategies for building diversity, equity, and inclusion into the core of your online and offline organizing.
Identify what diverse communities need from your organization to make them feel like a valuable and influential-partner in your advocacy-work.
Use tactics to engage nonprofit and board leadership in building effective and inclusive movements that create real-world impact.
Especially with the current state of the world, in the midst of a global pandemic, we have to ask ourselves, what is the future of organizing? There's a big role for distributed organizing to really empower members and supporters to help get the work done and make shift happen.
Distributed Organizing 
The future is distributed organizing powered by people, fueled by tech. But for distributed organizing to be successful, nonprofits must be willing to give up some power and control. There has been a shift in some organizations giving up their power in order to uplift local voices and build up the power within their communities, but it isn't happening often enough, especially at large national organizations. 
People want to help, and they want to create change. They look for where and when they can be most effective, and they pay attention to which nonprofits reflect their values.
Does your organization live the values you espouse as reflected in your language and the issues you take on?
This can take extra work when your organization is part of the establishment. Acknowledging this through actions may include:
Community Engagement - support your constituents building their own communities and safe spaces. 
Political Autonomy - Give your constituents the freedom to use the tools they want to do the political organizing, whether that's peer-to-peer texting, email, phone banking, organizing on social media, canvassing, etc. Guide them with hands-on training. 
Relational Organizing 
Relational organizing is another critical organizing strategy focused on organizing within your own networks. Data shows that friend to friend outreach is 9x more effective than cold outreach. Relational organizing isn't a new strategy, but it is getting a lot more attention these days because of several new tools that have emerged to prepare for 2020 Elections, including Team and Mobilize. These tools facilitate organizing by activists across their personal networks around the actions that they are personally taking; whether that's asking their networks to share on social media, show up at a  rally, or email around a resource. 
Something that you should always keep in mind when organizing is your demographic; who you are empowering with these tools? For example, they may not be tech savvy, or they may have concerns around issues of privacy. Do your constituents primarily rely on a smartphone vs a computer? Do the people in their networks? And, would your activists be comfortable with these tools tapping into their personal contact lists?
How does your nonprofit define relational organizing? There's empowering individual members to organize through tools, but you can also create personal relationships with your members. This may mean building a wider network, or coalition-building with organizational partners – grass-tops organizing – since these relationships are an essential part of your advocacy work.
MomsRising shared some key philosophies that your nonprofit should check for when it comes to effective relational organizing:
Authenticity – we are working on these issues because they impact us, too, and we really care. If you make a mistake, own it and apologize. 
Transparency –  try to be as transparent as possible; your actions and honesty will make a difference.
Simplicity – don't ask your constituents to do anything beyond what they are capable of.
Inclusivity – welcome everyone who isn't a troll, and work hard to be welcoming in your language, in the campaigns you decide to work on, and in your activities and how you engage members. It's critical to not only attract engagement broadly, but to also proactively go out, identify communities that are most impacted, and invite them to work with you without tokenizing them.

The most important part of relational organizing is the organizing strategy to build meaningful relationships. While tech tools will never replace your strategy or turn a bad organizing strategy into a good one, it can help you reach more people to organize your data and do better targeting and tracking. Here are a few tools that can help you do that: 
Google Sheets - Old school but still effective on a shoe-string budget. 
Note: Be sure and define your privacy policies upfront. Who has access to this data? How will the data be used now and in the future?
Diversity is not a checklist
Another important topic that the panel discussed is being intentional about deviating resources devoted to Diversity, Equity, and Inclusion (DEI) in the nonprofit sector. Remember diversity diversity is not a checklist. This means that tough conversations need to be had to learn what it means to come from a place of privilege, especially white privilege. What does your organization do to ensure that DEI is not a checklist? Think about how this has impacted your work with advocates. 
No matter what: Diversity is never definitively out-of-scope or foreclosed as irrelevant to more urgent business.
To learn even more tactics for building people powered movements, watch the full session here. You'll walk away fired up and ready to engage your leadership, advocacy, communications, and digital teams with concrete strategies to start iterating and building effective people-powered movements that are diverse, equitable, and inclusive.