Image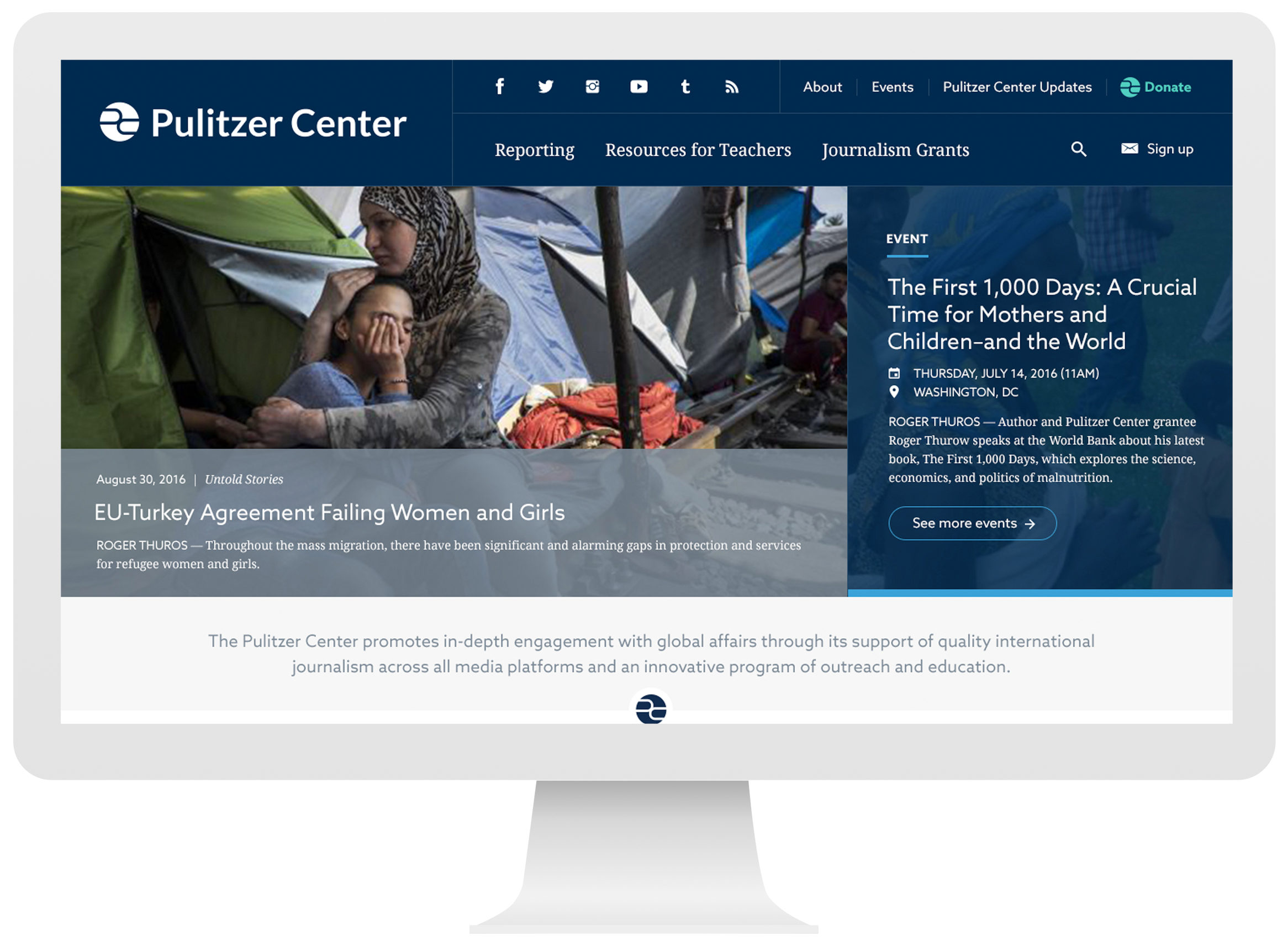 REPORTING ON GLOBAL CRISES
The Pulitzer Center on Crisis Reporting came to Rad Campaign with an outdated website and an old version of the Drupal CMS. The site was cluttered and lacked hierarchy. It was not mobile-responsive, and the dated design also had major accessibility issues that needed to be resolved.
Rad Campaign worked with Pulitzer Center on Crisis Reporting to redesign their website, showcase relevant international news on global crises, and share these untold stories with the world.
Designed a mobile-first site that showcases journalists' award-winning photography, videos, and news stories.
Focused the site on user needs, accessibility, and analytics to make data-driven decisions.
Restructured PulitzerCenter.org's information architecture, and clarified their content relationships.
Added new taxonomies for improved content searching and filtering, and connected related content to improve user flow.
Redeveloped and modernized their Lesson Builder platform used for school outreach and education. 
Image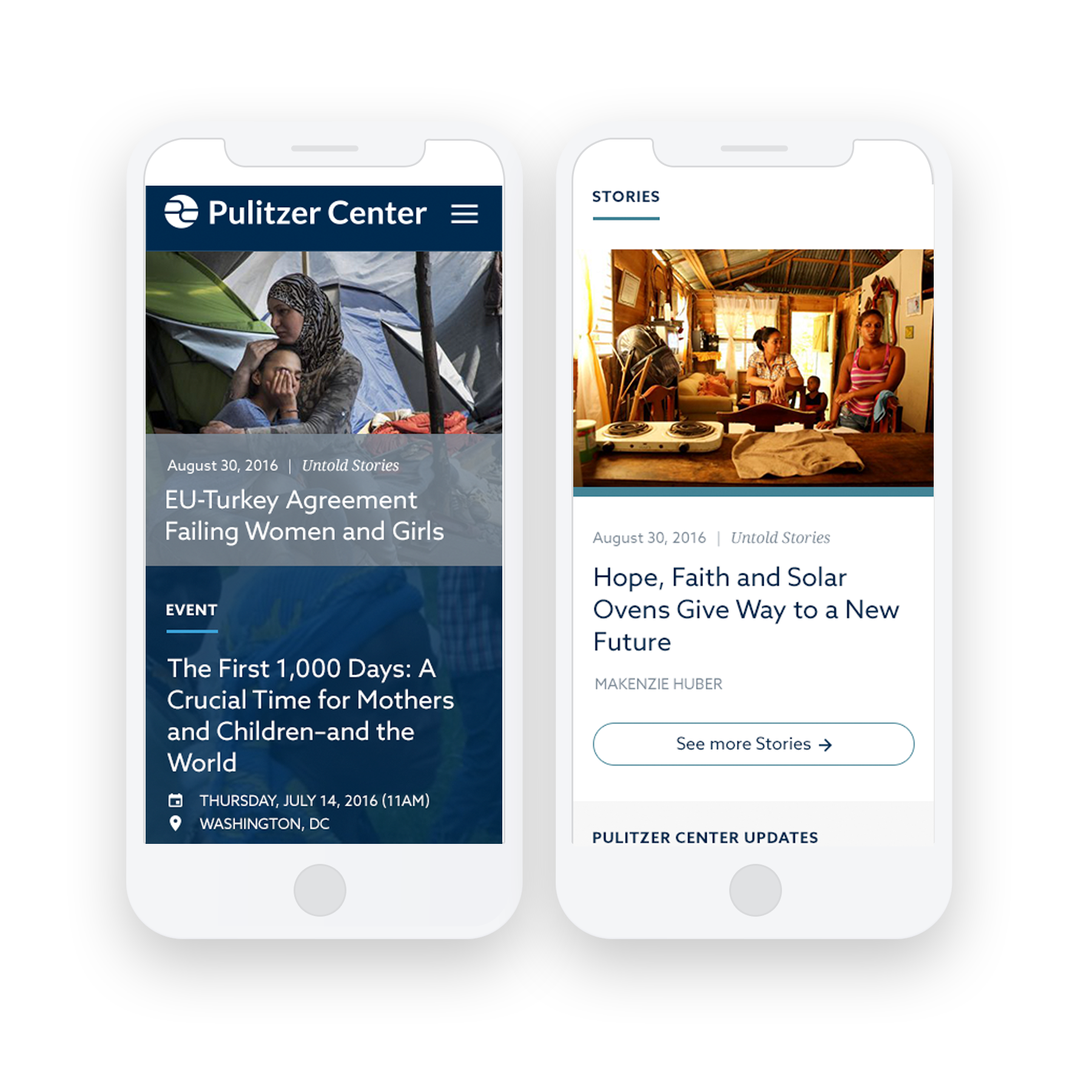 Increased Session Duration
In the first four months after launch, Pulitzer Center on Crisis Reporting saw an average session duration increase by almost 30%. The bounce rate has decreased, and users are experiencing improved performance on the new, faster-loading website.